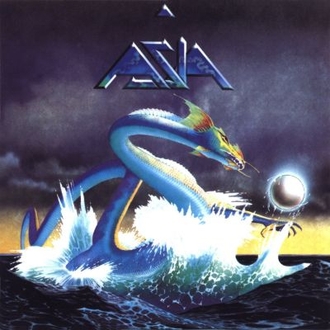 Az 1981-ben alakult brit szupergrup tagjai kivétel nélkül legendának számítottak a zenekar alapítása idején.
Geoff Downes billentyűs korábban a Yes és a The Buggles, John Wetton énekes, basszusgitáros és gitáros a King Crimson, a UK, a Uriah Heep és a Roxy Music, Steve Howe gitáros a Yes, végül Carl Palmer dobos az Emerson, Lake & Palmer trió tagjaként váltak ismertté.

Cím nélküli bemutatkozó albumuk 1982 elején jelent meg, és azonnall bevette a Billboard kétszázas listáját. Debütmunka ritkán jut fel az élre, most viszont mégis ez történt. A régi progrock rajongók már csak Palmer, Howe, Downes és Wetton neve miatt is megvették és szerették a lemezt, de nyilván nem ok nélkül.
A lemez óriási siker volt, Amerikában óriási kereskedelmi siker is, a Heat Of The Moment című dal egészen a harmadik helyig jut előre a listákon. A lemezből kilenc millió példányt adnak el, s az együttest ez felkészületlenül érte. Turnéra indultak de mindössze 40 percnyi zenei anyaguk volt készen. Elkészül viszont két nagyszerű videó klip, a Heat of the Moment és az Only Time Will Tell. Mindkettő kedvező fogadtatásban részesül. Pénzügyi okokból (adó) Angliából egy időre átteszik székhelyüket Kanadába.
A számok:
All tracks written by John Wetton and Geoff Downes, except where noted.
1. "Heat of the Moment" 3:50
2. "Only Time Will Tell" 4:44
3. "Sole Survivor" 4:48
4. "One Step Closer" Wetton, Steve Howe 4:16
5. "Time Again" Downes, Howe, Carl Palmer, Wetton 4:45
6. "Wildest Dreams" 5:10
7. "Without You" Wetton, Howe 5:04
8. "Cutting It Fine" Wetton, Downes, Howe 5:35
9. "Here Comes the Feeling" Wetton, Howe 5:42
A zenészek:
John Wetton – lead vocal, bass guitar
Geoff Downes – keyboards, vocals
Steve Howe – guitars, vocals
Carl Palmer – drums, percussion
http://tinyurl.com/yckamdx2
Találatok: 11