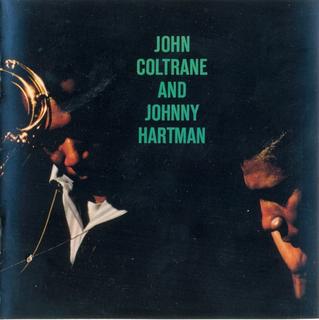 A két művész, John Coltrane szaxofonos és Johnny Hartman bariton énekes a negyvenes évek végén már dolgozott együtt Dizzy Gillespie zenekarában, de ilyen lemezük sem ezt megelőzően, sem ezt követően nem készült. Coltrane soha énekessel nem készített közös lemezt, így ez az album már csak ezért is egyedülálló. Ráadásul nagyon jó is.

A zenészek: John Coltrane – tenorszaxofon, McCoy Tyner – zongora, Elvin Jones – dobok, Jimmy Garrison – bőgő és Johnny Hartman – ének.
A számok:
1. They Say It's Wonderful (Irving Berlin) – 5:15
2. Dedicated to You (Sammy Cahn, Saul Chaplin, Hy Zaret) – 5:27
3. My One and Only Love (Guy Wood, Robert Mellin) – 4:50
4. Lush Life (Billy Strayhorn) – 5:20
5. You Are Too Beautiful (Richard Rodgers, Lorenz Hart) – 5:32
6. Autumn Serenade (Peter DeRose, Sammy Gallop) – 4:11
Levin 2008. november 12-i bejegyzésének frissítése.
https://pastebin.com/KxRqmpc0
Találatok: 8