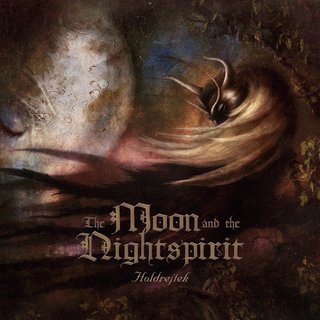 A The Moon And The Nightspirit együttest még 2003-ban alapította két egykori Evensong muzsikus, a gitáros-énekes Szabó Mihály, és párja, Tóth Ágnes énekesnő/hegedűs/perkás.
Neofolkos zenéjükben nyoma sem maradt az Evensong-féle metalnak, mégis sokan szeretik őket a metal színtérről is, köszönhetően annak, hogy ősi hangulatot árasztó, pogány/népzenei elemekkel teli muzsikájuk annyira tiszta és szép.
The Moon and the Nightspirit is a musical project formed in 2003 by two seekers, Agnes and Mihaly. It is a mystical journey into the amaranthine realm of dreams and beauty, long-forgotten by modern man. A journey inspired by pagan fables and ancient hungarian folk music.
Tracklist:
01 – Mohaszentély
02- Égnyitó
03- Magban alvó
04- Bolyongó
05- Mikrokozmosz, Pt. 1
06- Tavaszhozó
07- Mikrokozmosz, Pt. 2
08- Álomszövo
09- Holdrejtek
https://zenekucko.com/monispihol
Ha kicsomagolásnál jelszót kér, írd be a Zenekucko szót a megfelelő helyre.
Találatok: 61