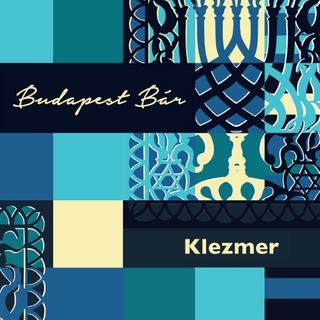 Az albumon olyan népszerű szerzemények is szerepelnek, mint például a Misirlou, amit a Taxi és a Ponyvaregény cimű filmekből is jól ismer a közönség, ráadásul ez volt az első klezmer száma is a Budapest Bárnak. De helyet kapott a lemezen a Hava Nagila és az Ősz hajú asszony (My Yiddishe Momme) is, és szerepel a Hegedűs a háztetőn című nagy sikerű musicalből ismert Bordal is. A vérpezsdítő dalok mellett instrumentális kompozíciók is szerepelnek az albumon, hiszen a zenekar nehezen tudott ellenállni egy-egy régi kotta által kínált varázslatos hangulat felújításának, átdolgozásának. A klezmer számok mellett egy szép spanyol eredetű szefárd (Adio Querida), és egy mókás dal is szerepel egy vidám rabbiról (Der Rebbe Elimelech), amelyeket a Dohány utcai zsinagóga főkántora, Fekete László ad elő.
Farkas Róbert – hegedű, gitár
Farkas Mihály – cimbalom
Ökrös Károly – harmonika, zongora
Farkas Richárd – bőgő
Kisvári Ferenc – dob
Tracklist:
01 – Misirlou
02 – Egy ősz hajú asszony (My Yiddishe Momme)
03 – Odessa Bulgarish – A Nakht in Gan Eydn – Hassid
04 – Adio Querida
05 – Memory of Shoa
06 – Der Rebbe Elimelech
07 – Zemer Atik – Dancing with the Rabbi
08 – Lu Y'hi / Zali, Zali
09 – Bordal
10 – Havah Nagilah
11 – Szól a kakas már
Köszönet thoms01-nek (Naftamusic), az eredeti feltöltésért!
https://tinyurl.com/ybc3r8gq
Találatok: 16