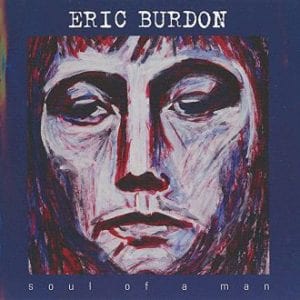 A jó öreg Ericet és albumát annak idején így mutatta be a Passzio.hu:
"Eric Victor Burdon 1941. május 11-én Walker-on-Tyne-ban született. Leginkább arról ismerszik meg, hogy ő adta elő eredetiben az Animals klasszikusait.
Az Animals eredetileg Newcastle-ban alakult a hatvanas évek elején. Olyan klasszikus dalok fűződnek a csapat nevéhez, mint "Don't Let Me Be Misunderstood," "When I Was Young," "Sky Pilot," "The House of the Rising Sun," és a "We Gotta Get Out of this Place." 1966-ban lépett ki a csapatból Eric Burdon, megalapítva a New Animals-t, aztán amikor nem jött össze csatlakozott a "War" nevű bandához, akik vele adták elő a "Spill the Wine"-t meg a "Tobacco Road"-t. 1971. óta építi szóló karrierjét.
Burdon és az Animals története 1976-tól 1983-ig ismét találkozott, és még ekkor is készült azóta is ismert nóta: a "The Night". Azóta sorozatosan változó tagsággal az Eric Burdon Band, illetve "Eric Burdon and the Animals" néven lép fel Európa szerte.
Friss szóló munkája leginkább Eric Clapton munkáira hasonlítható "tömeg-blues". Rockos Soul Of A Man – Red Cross Store – Devil Run (John Rabbit Bundrick feldolgozás), fukys Kingsize Jones, világzene-boogies Circuit Rider nóták mellett a lassulást is meghozza nekünk: GTO, Don't Ever Let Nobody Drag Your Spirit Down, Slow Moving Train, a jazzes szaxofonos lassulásról (I Don't Mind), a fúvósokkal operáló- latinos Como Se Llama Mama-ról és a bluesról (Forty Days And Forty Nights) a country-ról (Never Give Up Blues) a Clapton féle slágerekről (Feeling Blue – Forty Four) nem is beszélve.
A lemez eklektikussága talán a legnagyobb hiba. De, persze meg lehet magyarázni: még mindig éhes a sikerre. Valljuk meg, hogy érdekes annyira, hogy néhány korosztályt megfogjon… "
A kritikával nem feltétlenül értek egyet.
Kisérői: Carl Carlton, Johnny Lee Schell – gitár; Ivan Neville; Michael Thompson – hammond és b-3 orgona; Reggie McBride – basszusgitár; Tony Braunagel – dob; ; Lenny Castro – percussion; Melodye Perry – háttérének.
A számok:
1. Soul Of A Man
2. Kingsize Jones
3. Red Cross Store
4. Como Se Llama Mama
5. 40 Days
6. Feeling Blue
7. Never Give Up Blues
8. GTO
9. 44 Blues
10. Slow Moving Train
11. Don't Ever Let Nobody Drag Your Spirit Down
12. Devil Run
13. I Don't Mind
14. Circuit Rider
http://links.snahp.it/982Bur_don
Találatok: 6