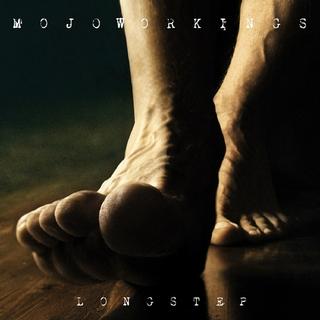 Elkészült a hazai blues színtér érdekes színfoltja, a Mojo WorKings második albuma. A blues rajongóknak ismerősen hangzik a zenekar nevét adó kifejezés, hiszen Preston Foster 1956-os szerzeménye, a Got My Mojo Working (elsősorban Muddy Waters előadásában) blues örökzölddé, a műfaj egyik himnuszává vált. A lemezre összegyűjtött 14 számban a többszólamú éneklés mellett számos ritkábban hallott hangszer is megszólal, köztük a cigarbox gitár, a stompbox, a harmonetta, az ukulele vagy a washboard. A számok többsége saját szerzemény, ezekbe a tradicionális blueselemek közé más rokon műfajokat is becsempésztek. A Mojo WorKings stílusában az öreg bluesok egyszerűbb harmóniavezetése mellett felelhető J.J. Cale, John Fogarty, a Canned Heat könnyedebb dallamvilága. Három feldolgozás szerepel az anyagon. Az It Hurts Me Too szerzője Elmore James és Bob Dylan, a Done A Lot of Wrong Things…-é Bobby Charles, a korábban mások mellett Harry Nilsson által is előadott, és az Éjféli cowboy című filmklasszikus betétzenéjeként is ismertté vált Everybody's Talkingé Fred Neil.
Honfi Imre Olivér – vokál, gitárok
Horváth János – vokál, gitárok
Szabó Tamás – vokál, harmonikák
közreműködik:
Pengő Csaba – vokál, nagybőgő
Mezőfi "Fifi" István – vokál, dob, ütősök
Tracklist:
01 – Long Step
02 – Find It Out
03 – It Hurts Me Too
04 – Sweet Little Cheater
05 – Refuse
06 – Pawn Shop
07 – Done A Lot Of Wrong Things
08 – Everybody's Talking
09 – My Dog Hates You
10 – I Got A Religion
11 – Whiskey Stomp
12 – Where's My Rubber Alligator's Tap
13 – I Wanna Love You Too
14 – See You On The Road Again
https://zenekucko.com/mowolo
Ha kicsomagolásnál jelszót kér, írd be a Zenekucko szót a megfelelő helyre.
Találatok: 28