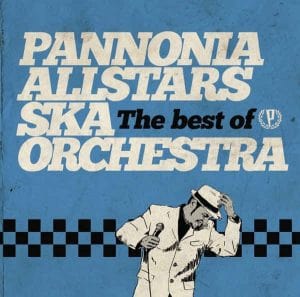 A Pannonia Allstars Ska Orchestra (röviden: PASO) egy 2003-ban alakult budapesti skazenekar. A Csizmáskandúr, a The Deadbeats, a Kevés, a Böiler és a MeSKAlin tagjaiból állt össze. A tradicionális ska és a dancehall, reggae, dub stílusjegyei mellé olykor a magyar népzene és a jazz elemeit is párosítja.
Az album érdekessége, hogy csak bakeliten jelent meg.
Pannonia Allstars Ska Orchestra are a Hungarian ska band formed in Budapest, in 2003. The band's musical style has fused Jamaican-style ska and reggae with jazz melodies and elements of traditional Hungarian folk music.
After their first demo in 2003 they have released four studio albums on Megalith Records and one live album on Crossroads Records. The band have toured extensively around Continental Europe and regularly play the Sziget Festival, where they played on the main stage in 2008.
The band members also run several side projects, such as PASO Soundsystem (ska DJ set) and PASO's Roots Rockers (dub and reggae live band set). They also present a weekly ska radio show on the Hungarian Tilos Rádió station.
TRACKLIST:
A.
01 Hungarian Dish
02 Babylon Focus
03 Hello Gagarin!
04 A Tenkes Kapitanya
05 Budapest
B.
06 Do the Rocka Style
07 System Connection (Symphonic Version Feat. Hungarian Radio Symphonic Orchestra)
08 PASO
09 Elhagytam Magam
10 I'm the One
Zenekar :
KRSA (Lord Panamo) – ének
Koós-Hutás Áron – trombita, vokál
Mr. Vajay (Pozanlaci) – harsona
Babba Luki – altszaxofon
Tommy Hot – tenorszaxofon
Mr. P – billentyűk, vokál
Lacibá – gitár
Csákikapitány – gitár
Dr. Strict – basszusgitár
Lipi Brown – dob
G. Brown – hegedű
http://pastebin/740The Best Of
Találatok: 53