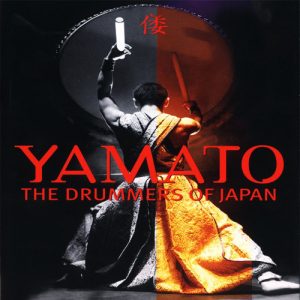 Egyedülálló előadásuk a japán kultúra legemblematikusabb hangszerét, a Taikót (japán dob) és annak mítoszát, kulturális jelentőségét ötvözi egy modern show látványelemeivel.
A modern Taiko dobolás a XX. század közepén alakult ki, amikor a különböző japán dobfajtákból egységes kamarazene szólamait alakította ki Oguchi Daihachi. A század végére oly mértékű népszerűséget szerzett a műfaj, amely Japán-szerte több mint ötezer különböző zenekar megalakulását eredményezte. A Yamato csoport 1993-as megalakulása óta a világ minden táján bemutatta már produkcióját, az elmúlt több mint 20 évben csaknem 3000 fellépésük volt.
Wadaiko Yamato 和太鼓倭 is a Japanese musical group of taiko drummers founded in 1993 by Masa Ogawa. In Japanese, the word 和太鼓 "wadaiko" translates as "Japanese drum" and "Yamato" was the former name of the city of Nara, the group's birthplace.
Since its creation, the group has made over two thousand, six hundred (2600) live performances to over one million people in more than 50 countries in Asia, Europe, and the Americas. The group's international debut occurred in 1998 at the Edinburgh Festival Fringe, where the group was awarded the "Spirit of the Fringe" award. The following year, the group embarked on three international tours, covering South America, six countries in Europe, and Israel.
01.Prelude
02.Aozora
03.Kurenai
04.Kagiroi
05.Kumo – Nagaruru – Hate
06.Rekka
07.Kumo
08.Kurenai
09.Yamato
 http://links.snahp.it/266y.ama
password:psalm69
Találatok: 2