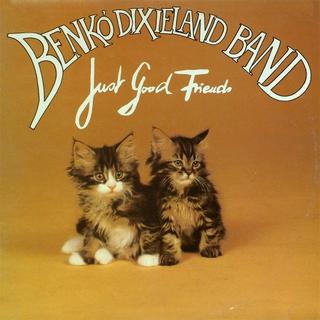 1957-ben alakultak, első lemezük már aranylemez lett. Számos hazai fesztivált és versenyt nyertek, több tucatnyi kitüntetésben részesültek. Fellépéseik alkalmával dolgoztak már együtt olyan hírességekkel, mint Milt Jackson, Freddy Hubbard, Al Grey, Buddy Tate, Joe Newman, Buddy Wachter, Henry Questa, Joe Muranyi, Eddy Davis, Cynthia Sayer, Herry Sweet Edison, Albert Nicolas, Wild Bill Davison, Chris Barber, Kenny Ball, Huub Janssen és Acker Bilk. Az 1960-as években kezdődött nemzetközi karrierjük, jártak turnézni az NDK-ban, a Szovjetunióban, Csehszlovákiában, Lengyelországban. Nyugatra az 1970-es években indultak el. 1971-ben megnyerték a Montreuxi Jazzfesztivált, 1972-ben pedig a Közönség Nagydíját kapták San Sebastiánban. 1976-ban a londoni Music Week "Stars of the Years" kitüntetésben részesítette őket. Az 1980-as években aratták amerikai sikereiket: 1982-ben megnyerték a kaliforniai Sacramentói Jazzfesztivál Nagydíját, és még azévben a Kaliforniai Parlament is kitüntette őket. 1983-ban elnyerték az "Év Zenekara" ("International Jazz Band of the Year") címet Kaliforniában, majd Jerry Brown, és utódja, George Dukmenjian kaliforniai kormányzók is kitüntették a Benkó Dixieland Bandet. 1987-ben Ronald Reagan, az Amerikai Egyesült Államok elnöke részesítette az együttest kitüntető elismerésben, megköszönte az amerikai nép nevében hogy a legmagasabb szinten képviselik a világban az amerikai jazz-t.
Tracklist:
01 – Indiana
02 – A Kiss To Build A Dream On
03 – Take The "A" Train
04 – All Of Me
05 – Bourbon Street Parade
06 – Bill Baley, Won't You Please Come Home
07 – Autumn Leaves
08 – Midnight in Moscow
09 – Just Good Friends
https://zenekucko.com/bedibajugofri
Ha kicsomagolásnál jelszót kér, írd be a Zenekucko szót a megfelelő helyre.
Találatok: 27