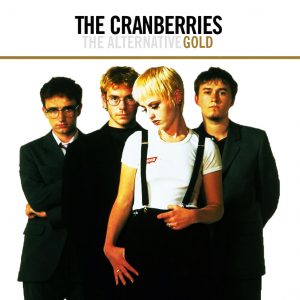 Ma, 46 évesen életét vesztette Dolores O'Riordan, The Cranberries nevű ír rockzenekar gitáros-énekesnője és dalszerzője.
"Megtanultuk, hogy a kevesebb néha több". "Ha minden üres helyet megtöltesz valamivel, akkor a zene nem tud lélegezni, különösen egy olyan énekes esetében, mint amilyen Dolores."
Írország már számos sztárt adott a világnak; ilyenek a U2, Clannad, Enya és Sinead O'Connor. 1989-ben a Hogan fivérek Fergal Lawler barátjukkal és Niall Quinn énekessel megpróbálták túlszárnyalni sikeres honfitársaikat. Kezdetben The Cranberry Saw Us volt a nevük, majd amikor Dolores felváltotta Quinnt, változtatták The Cranberries-re. A korai demok felkeltették az Island Records Chris Blackwell-jének és a fõproducer Denny Cordellnek (Leon Russell, Tom Petty) a figyelmét, aminek eredményeként megkötötték a kiadói szerződést.
1992 – Everybody Else Is Doing it, So Why Can't We?,többszörös platinalemez
1994 – No Need To Argue a "Zombie" címû dalnak köszönhetõen 12 millió példányban kelt el a kiadás évében
1996 – To The Faithful Departed, egy arany- és egy platinalemezt jelentett a csapatnak.
1999 – Bury The Hatchet, világszerte 3.300.000 eladott album
2001 – Wake Up And Smell The Coffee, világszerte 1.300.000 eladott album
2012 – Roses, a hattyúdal
01.Analyse
02.Just My Imagination
03.Dreams (Radio Edit)
04.Animal Instinct
05.Load and Clear
06.Ode to My Family
07.Promises (Radio Edit)
08.Saving Grace
09.New New York (Previously unreleased)
10.Shattered
11.Stars (Previously unreleased)
12.Never Grow Old
13.When You're Gone
14.Linger
15.Free to Decide
16.Hollywood (Radio Edit)
17.Zombie
Tagok :
Dolores O'Riordan – ének, vokál és háttérgitáros
Michael (Mike) Hogan, basszusgitár
Noel Anthony Hogan – gitár
Fergal Patrick Lawler – dob
 http://links.snahp.it/901T.Cra.s
Találatok: 2