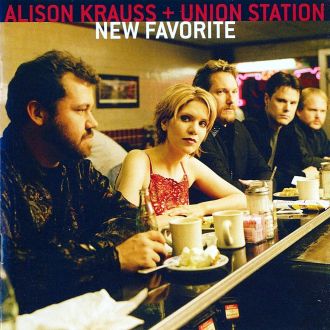 "A csodagyerekként feltűnt Krauss a fiatal country-generáció egyik jeles képviselője, sőt nyugodtak lehetünk afelől, hogy a legjobbjai is. Az 1971-ben született énekesnő folklemezek között nőtt fel, aztán persze a haverok révén megismerkedett az AC/DC-vel, a The Rolling Stones-szal és a Lynyrd Skynyrddal is. Az örök kedvenc persze továbbra is Dolly Parton maradt, miközben a legfőbb hatások között a The Carter Family-t, Emmylou Harris-t és Loretta Lynnt szokta emlegetni.1985-ben szerződött le a Rounder Records-szal, akikhez azóta is hű. Debütáló albuma, a Different Strokes óta 26 (!) Grammy-t nyert, sőt ő a második legfiatalabb előadónő, aki valaha elhozta e neves díjat. Krauss később olyan filmekhez adta nevét, mint Anthony Minghella Hideghegye vagy a Coen testvérek Ó, testvér, merre visz az utad? című mozijának zenéje. Példás és hibátlan pedigré. Az meg abszolút nem az ő hibája, hogy Európa leginkább a legutóbbi (Raising Sand, 2007) lemezével ismerte csak meg zenéjét." (Radics Gábor, est.hu)
Kedves Papnevelde, köszönjük a lemezt!
Alison Kraus & Union Station: Alison Krauss (vocals, fiddle, viola); Ron Block (vocals, guitar, banjo); Dan Tyminski (vocals, guitar, mandolin); Barry Bales (vocals, bass); Jerry Douglas (dobro).
Vendég: Larry Atamanuik (drums, percussion).
https://ouo.io/KzEfMv
Találatok: 34