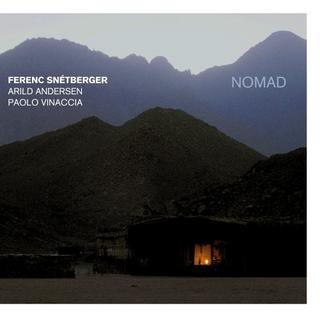 Snétberger Ferenc korunk kiemelkedő gitárosa. Egyéni stílusában a flamenco, a klasszikus zene, a jazz és a szamba elemei ötvöződnek. Virtuozitása csodái és mély érzelmei mindig ámulatba ejtik hallgatóit. Legújabb projektje a Snétberger Trió, amelyben – Andersen mellett – a szintén Norvégiában élő elismert ütőhangszeres, Paolo Vinaccia tűnik föl. Művészetének három mestere alkotja az új Snétberger Triót. Természetes könnyedséggel kapcsolják össze műveik legjavát, hangszeres technikájukat, improvizációs vágyaikat és legmagasabb rendű zenei fantáziájukat. A magyar születésű Snétberger Ferenc napjaink kiemelkedő gitárosa, "aki még a csendesebb tónusokban is megjeleníti az izzást és a szenvedélyt" (Cadence). A flamenco, a klasszikus zene, a dzsessz és a szamba szintézisében mindezen hatásokat egyetlen nagyon személyes stílussá érleli, amelynek elemei a meglepetés, a melegség, a csoda és az érzelem. A norvég Arild Andersen, korunk vezető dzsesszbőgőse, testes tónusáról és elegáns játékstílusáról ismert. Az olasz születésű Paolo Vinaccia huszonöt éve él Norvégiában, nevét a legkreatívabb skandináv improvizációt művelők körében mindenki ismeri. Fantáziadús, színes játéka gyakran hallható Nils Petter Molvaer, Bugge Wesseltoft, Terje Rypdal, Palle Mikkelborg és mások játékával együtt.
A Trió bemutatkozó albuma a Nomad, amely az oslói Rainbow Studiosban készült, és amelynek hangmérnöke Jan Erik Kongshaug volt – terjedelmével és tisztaságával nyűgözi le hallgatóit. Amikor Snétberger, Andersen és Vinaccia játszani kezd, az maga a hamisítatlan csoda. Elbűvölő dallamok, hátborzongató mesterségbeli tudás, szenvedélyes improvizációk, váratlan fordulatok és törékeny pillanatok idézik fel álomország képeit. A 2004-ben alapított trió rövid idő alatt lett elismert és ünnepelt "live act". A kritikusok metaforáiban mint "pán-európai háromszög, a miszticizmus és életöröm elegye, álomösvény és tiszta kacagás, transz és tánc" jelenik meg. A Trió zenéje, amely felöleli a modern dzsesszt, globális beatet, a decens elektronikus hangzást és a vibráló lírát, puszta érzelmi erejével ejti rabul hallgatóját.
Tracklist:
01 – Empathy
02 – Childhood
03 – Yellow
04 – Nomad
05 – Song To The East
06 – The Fifth Frame
07 – Outhouse
08 – Waterkiss
09 – Move
10 – Air
Külön köszönet baljan-nak a lemezért és az eredeti feltöltésért!
http://tinyurl.com/z6nesdn
Találatok: 9