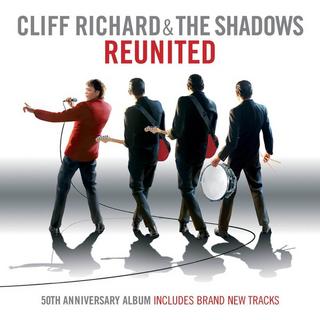 2009. novemberében a Cliff Richard és a Shadows The Final Reunion turnéja okán megjelent albumot így mutattam be:
"1959-ben jelent meg Cliff Richard, és az akkor még Drifters néven muzsikáló, Jet Harris, Tony Meehan, Hank Marvin és Bruce Welch tagokból álló együttes első kislemeze a Living Doll. A zenekar később, mivel Amerikában már működött egy Drifters nevű formáció, amelyik neheztelt a nevük használatához, a Shadows (Árnyékok) nevet választotta. A Living Doll, melynek szerzője Lionel Bart volt, hat hétig vezette az angol slágerlistát, s a kislemezből több mint egymillió példány kelt el.
A dal, s a találkozás 50. évfordulójára jelent meg ez a lemez. Hogy a Shadowst Hank Marvinon kívül Brian Bennett dobos és Bruce Welch ritmusgitáros képviselték.
Amikor meghallgattam, szárnyalt a lelkem, mint a sasmadár."
A számok:
01 – I Could Easily Fall (In Love With You)
02 – The Young Ones
03 – Move It
04 – Living Doll
05 – Bachelor Boy
06 – Nine Times Out Of Ten
07 – C'mon Everybody
08 – Travellin' Light
09 – It'll Be Me
10 – In The Country
11 – On The Beach
12 – The Next Time
13 – Please Don't Tease
14 – Sea Cruise
15 – Willie And The Hand Jive
16 – Summer Holiday
17 – Do You Wanna Dance?
18 – Don't Talk To Him
19 – Time Drags By
20 – Gee Whizz It's You
21 – Lucky Lips
22 – Singing The Blues
Levin 2012. március 4-i bejegyzésének frissítése.
http://tinyurl.com/jvxnk64
Találatok: 5