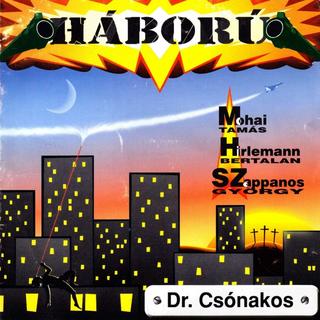 A név kötelez, legalábbis az erőviszonyok tekintetében mindenképpen. A Háború zenekar átfogó hadműveletet folytatott a színpadon, mivel a szóbanforgó a hazai szcéna egyik legenergikusabb koncertzenekara volt.
1997-ben alakult Mohai Tamás, Hirlemann Bertalan és Szappanos György (basszusgitár) találkozásából, s lendületük 1999-ig tartott, amikoris feloszlottak. Bár később jelent meg még egy EP-jük.
Mohai Tamás – gitár, ének
Hirlemann Bertalan – dob, billentyűk
Szappanos György – basszusgitár
Tracklist:
01 – Dr. Csónakos
02 – Háború
03 – Nézd a gépem
04 – Századvégi rock and roll
05 – Hol a lé
06 – Némafilm
07 – Canada
08 – 33 méter
09 – Mára nincs több
https://zenekucko.com/hadocson
Ha kicsomagoláskor jelszót kér, írd be a Zenekucko szót a megfelelő helyre.
Találatok: 3