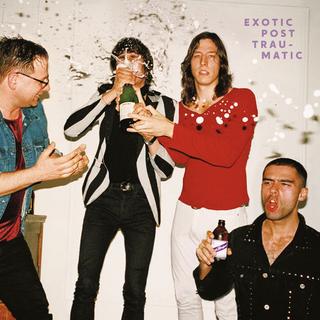 Négy év után új nagylemezzel jelentkezett az Ivan & The Parazol. Az Exotic Post Traumatic című anyag számait egy legendás Los Angeles-i stúdióban, az EastWestben vette fel a zenekar, az album egy holland kiadónál, a Butler Recordsnál jött ki. "A lemez címe, az Exotic Post Traumatic kifejezi azt a kettősséget, ami bennünk van. Alapító basszusgitárosunk, Tarnai János lebetegedése, és a tény, hogy jó ideig nem fog velünk újra színpadon állni, megadja a lemez alaphangulatát, a traumát. Közben rengeteg siker és csodálatos dolog is történt velünk, így lett egyszerre szomorú és mosolygós ez az album" – mondta az anyagról a zenekarvezető, Vitáris Iván.
Tracklist:
01 – Nr. 1003
02 – I Can't Recall
03 – What I've Been Through
04 – Changin'
05 – Is That
06 – Lonely Sunday
07 – Serial Killer
08 – When I Was 17
09 – Orchid
10 – Pink Ecstasy
https://tinyurl.com/y35pz2gc
Ha kicsomagoláskor jelszót kér, írd be a Zenekucko szót a megfelelő helyre.
Találatok: 5