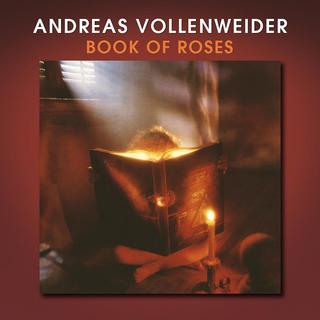 Andreas Vollenweider 1953-ban született Zürichben. Édesapja Hans Vollenweider, Európa egyik leghíresebb orgonistája, aki mellett rendkívül kreatív és zeneileg inspiráló környezetben nőtt fel. Kora gyerekkorától saját hangszerét és kifejezésmódját kereste, végül 22 évesen rátalált a hárfára, melyet rögtön tovább is fejlesztett, megépítve magának egy új, addig soha sem látott hangszert. Az elektro-akusztikus hárfán aztán létrehozta különleges, egyéni stílusát.
A világzenei, jazz, klasszikus és a New Age stílusok jellemzőek rá. Legfontosabb hangszere egy elektromos hárfa, de több hangszeren is tud játszani. Zenéje többnyire instrumentális, de néha az ő hangja is hallható. 1991-ben Book of Roses című albumán először játszik szimfonikus zenekarral.
Tracklist:
01 – La Strega (Her Journey To The Grand Ball)
02 – The Grand Ball Of The Duljas
03 – Morning At Boma Park
04 – The Five Curtains
05 – Book Of Roses
06 – In Doga Gamee
07 – Passage To Promise
08 – In The Woods Of Kroandal
09 – Jugglers In Obsidian
10 – Chanson De L'heure Bleue
11 – Czippa And The Ursanian Girl
12 – The Birds Of Tilmun
13 – Hirzel
14 – Jours D'amour
15 – Manto's Arrow And The Sphinx
16 – Letters To A Young Rose
Külön köszönet TT_1-nek a lemezért és az eredeti feltöltésért!
https://tinyurl.com/yxkn7ze7
Találatok: 5