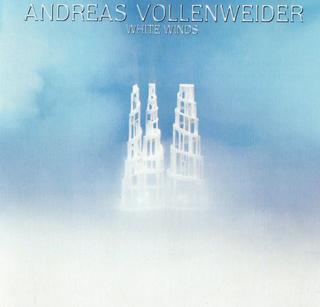 Andreas Vollenweider, az 1953-ban született svájci hárfaművész olyan egyedi hangzást hozott létre, mely egy egész generáció életérzését fejezi ki és a zenei világ élvonalát jelenti.
A White Winds (Seeker's Journey) a negyedik stúdiólemeze volt. 
Tracklist:
01 – The White Winds – The White Boat (First View)
02 – Hall Of The Stairs – Hall Of The Mosaics (Meeting You)
03 – The Glass Hall (Choose the Crystal) – The Play of the Five Balls – The Five Planets – Canopy Choir
04 – The Woman and the Stone
05 – The Stone (Close-Up)
06 – Phases of the Three Moons
07 – Flight Feet & Root Hands
08 – Brothership
09 – Sisterseed
10 – Trilogy (At the White Magic Gardens) – The White Winds
Külön köszönet Nagygazemberimi-nek a lemezért és az eredeti feltöltésért!
https://tinyurl.com/y52ulwjc
Ha kicsomagoláskor jelszót kér, írd be a Zenekucko szót a megfelelő helyre.
Találatok: 3