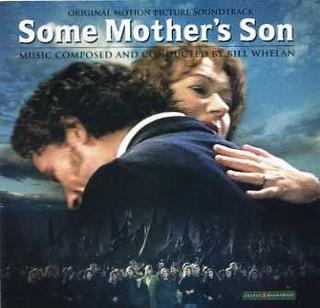 A Some Mother's Son (Őt is anya szülte) című 1996-os ír-brit filmdráma zenéje.
A film igaz történet alapján készült Bobby Sands életéről és az 1981-es ír éhségsztrájkról. Észak-Írországban letartóztatják Gerard Quigley-t és Frank Higgins-t, mivel az IRA tagjai. Életfogytiglani és 12 év börtön büntetést szabnak ki rájuk, mivel letartóztatásukkor egy rendőrt agyonlőttek. Maze börtönbe kerülnek, ahol az IRA több tagja van bezárva. Jogaik érvényesítése miatt, vezetőjük, Bobby Sands éhségsztrájkba kezd. Az elkeseredett szülők próbálnak politikusok és egyházi vezetők közbenjárásával segíteni az elítélteknek. Egy brit törvény szerint, a szülők is felfüggeszthetik az gyermekeik éhségsztrájkját, amennyiben az sztrájkoló állapota miatt eszméletét veszti és kómába kerül. Bobby Sands meghal és Gerard Quigley anyja aláírja az eszméletét vesztett fia éhségsztrájkjának beszüntetését tartalmazó nyilatkozatot. Később a Brit kormány teljesíti a foglyok követeléseit. Az 1981. májusától, 1981. októberéig tartó éhségsztrájkban 10 ember vesztette életét.
Tracklist:
01 – Some Mother's Son
02 – Bridge Attack
03 – The Seabird
04 – Watching Annies House
05 – Escape And Capture
06 – At The Police Station
07 – Meeting Bobby Sands
08 – No Slop Out
09 – The Kiss
10 – Alice's Theme
11 – Prison Mass
12 – Bobby Calls The Strike
13 – Kathleen Joins Up
14 – Roisin Dubh
15 – The Strikes Stand Firm
16 – The Seabird
17 – Kathleen's Decision
18 – I Had To Do It
19 – The Seabird
20 – Some Mother's Son (Ogainigh Oig)
Külön köszönet Nagygazemberimi-nek  a lemezért és az eredeti feltöltésért!
https://tinyurl.com/y5hmy6eo
Találatok: 1