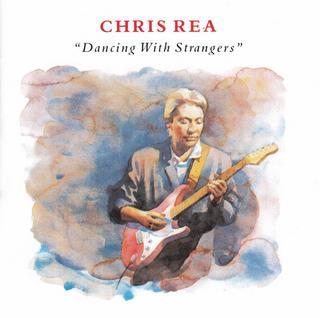 Chris Rea olyan zenész, aki mások dalain sosem gyakorolt, a saját világából túláradó dallamok foglalják le ma is. Zenei repertoárjában mindig is kiemelkedtek az önéletrajzi ihletésű dalok.
A 80-as évek közepétõl olyan albumok születtek a nevével fémjelezve, mint az On The Beach (1986) és a Dancing with Strangers (1987). Az ezeken talűlható slágereket máig hallhajuk a rádiókban. 1987-ben a Dancing with Strangers turnén stadion méretű helyszíneken, teltházas koncerteket láthatott a közönség, Chris Rea a Wembley Arenában kétszer is fellépett.
Chris Rea – ének, gitár, billentyűk, slide gitár, szintetizátor, harmonika
Robert Ahwai – gitár
Jerry Donahue – gitár
Davy Spillane – gitár, uilleann duda
Eoghan O'Neill – basszusgitár
Kevin Leach – zongora, billentyűk
Max Middleton – billentyűk
Martin Ditcham – ütősök, dob
Dave Mattacks – dob
Adrian Rea – dob
Tracklist:
01 – Joys Of Christmas
02 – I Can't Dance To That
03 – Windy Town
04 – Gonna Buy A Hat
05 – Curse Of The Traveller
06 – Let's Dance
07 – Que Sera
08 – Josie's Tune
09 – Loving You Again
10 – That Girl Of Mine
11 – September Blue
12 – I Don't Care Any More
13 – Donahue's Broken Wheel
14 – Danielle's Breakfast
Külön köszönet Nagygazemberimi-nek a lemezért és az eredeti feltöltésért!
https://tinyurl.com/y5l7us6o
Találatok: 10