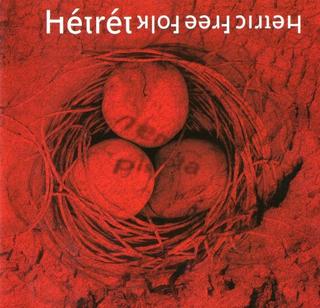 A Hétrét zenekar 1998 nyarán alakult az Őrségben – innen az elnevezés is, hiszen az Őrség nem más, mint "Hétrétország". A Hétrét dél-nyugat magyarországi együttes, az ország ezen szöglete pedig mindig is a különböző kultúrák és hagyományok olvasztótengelyének számított. Három ország találkozik itt: Magyarország, Ausztria és Szlovénia, a régió számos nemzetiségnek ad otthont, így zenei hagyományokban is rendkívül gazdag. A Hétrét, amely eredetileg tradicionális ír zenét játszott, a későbbiekben erdélyi, balkáni, moldáviai, sőt a finn dallamvilágból vett zenei elemekkel is színesebbé tette repertoárját.  Az együttes születése 1998 nyarára tehető. A Nyugat- illetve Dél-Magyarország különböző részeiről összeverbuválódott öt magyar zenészt két amerikai hegedűs egészítette ki 1999 őszén, így jött létre az a felállás, amellyel az első lemez is megszületett.
A lemezen magyar, kelta és saját dalok hallhatók, természetesen "hétrétes" feldolgozásban.
Boa Veronika Setanta – ének
Kimberly Coleman – hegedű, vokál
Joe Hanson – hegedű, vokál
Hochrein Judit – furulya, ének (4,8), vokál
Ityko – gitár, bendzsó, bőgő, mandolin, billentyűk, ütősök, vokál
Kardos Endre Bozi – fuvola, furulya, duda, vokál
Tóth István – gitár, charango, bodhrán, dob, bőgő, ének (11,12), vokál
Tracklist:
01 – Harvest Home
02 – Se kertembe
03 – Come By The Hills
04 – Szerelmese
05 – Banks Of Claudy
06 – Abbie
07 – Tha Mi Sgith
08 – I'm A Man
09 – Az ördög tánca
10 – Ushag Veg Ruy
11 – Bajdal
12 – Oidipusz bolyongása
Külön köszönet Nagygazemberimi-nek a lemezért és az eredeti feltöltésért!
https://tinyurl.com/y5cnuxc7
Ha kicsomagoláskor jelszót kér, írd be a Zenekucko szót a megfelelő helyre.
Találatok: 11