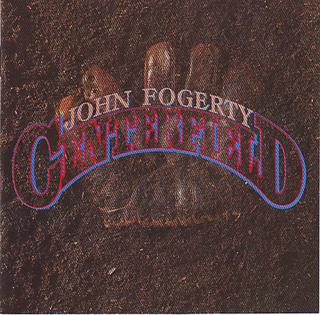 John Fogerty a múlt század ötvenes éveinek vége óta résztvevője elsősorban az amerikai zenei "közéletnek". Kétségtelenül a Creedence Clearwater Revival frontembereként volt a csúcson. Az együttes tagjaként lett a rock and roll halhatatlanja. Az együttes általa szerzett dalai közül a Proud Mary és a Born On the Bayou bekerült a Rolling Stone magazin 100-as öröklistájára. Emellett ő maga énekesként és gitárosként is az előkelő lista tagja. Az ének és a gitár mellett billentyűs hangszereken és szájharmonikán is kitűnően játszott. Több mint egy tucat sorlemeze, s jó néhány válogatása jelent meg. Megkapta csillagát a Hollywood Walk of Fame-en (a hírességek sétányán), s beválasztották a dalszerzők halhatatlanjai közé is.
A nyolcvanas évek derekán diadalmasan tért vissza Centerfield című albumával. A korong listát vezetett, akárcsak a The Old Man down The Road című dala. 
John Fogerty – ének, szólógitár, zongora
Steve Douglas – szaxofon
Neil Stubenhaus – basszusgitár
JR Robinson – dob
Bobby King, Terry Evans, Willie Greene Jr. – háttérének
Tracklist:
01 – The Old Man Down The Road
02 – Rock And Roll Girls
03 – Big Train (From Memphis)
04 – I Saw It On T.V.
05 – Mr. Greed
06 – Searchlight
07 – Centerfield
08 – I Can't Help Myself
09 – Vanz Kant Danz
Külön köszönet Nagygazemberimi-nek a lemezért és az eredeti feltöltésért!
https://tinyurl.com/y4ygf8zr
Találatok: 6