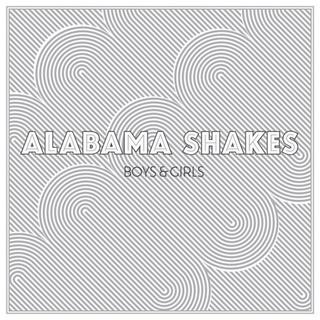 Az Alabama Shakes Boys & Girls című stúdióalbumán a klasszikus r&b és soul keveredik '60-as, '70-es évek bluesrockjával és voltaképpen minden benne van zeneileg, ami jó volt a '80-as évek kezdetéig. Az alabamai Athensből származó kvartett ráadásul nem teljesen a semmiből bukkant elő, hiszen minden éveleji listán rajta szerepeltek, ahol 2012 izgalmas zenekaraival foglalkoztak.
Napjaink rock and rollja Jack White óta egyre inkább dél irányába tolódik és fedezi fel újra magának a Mississipi deltáját. Brittany Howard énekes-gitáros azonban tesz róla, hogy sokkal többről legyen szó, mint egy mai Creedence Clearwaterről. A fiatal, mindössze 23 éves énekesnő jelenléte olyan meghatározó, hogy nélküle talán nem is lenne értelme ennek az egész hajcihőnek. Janis Joplintól Aretha Franklinen át Robert Plantig bárkihez lehetne hasonlítani a hölgyet, hiszen a 12 dal alatt majdnem az összes legendát megidézi fantasztikus hangja. Korának köszönhetően meg van benne az a szertelen vadság, amely az elképesztő vokális képességeivel kombinálva a legegyszerűbb countrydalból (Hold On, Hang Loose) is egészen kellemes dolgokat tud előhozni.
Zac Cockrell – basszusgitár, vokál, gitár
Steve Johnson – dob, ütősök, vokál
Heath Fogg – gitár, vokál, ütősök
Brittany Howard – ének, gitár, zongora, ütősök
Tracklist:
01 – Hold On
02 – I Found You
03 – Always Alright
04 – Rise To The Sun
05 – You Ain't Alone
06 – Goin To The Party
07 – Heartbreakers
08 – Boys & Girls
09 – Be Mine
10 – I Ain't The Same
11 – On Your Way
12 – Hang Loose (bonus)
Külön köszönet Nagygazemberimi-nek a lemezért és az eredeti feltöltésért!
https://tinyurl.com/y4etpbzw
Találatok: 1