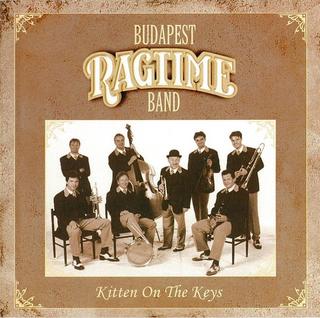 A nemzetközi hírű Budapest Ragtime Band, a tradicionális jazz zene első számú képviselője Magyarországon. Több évtizedes fennállásuk alatt, a világ számos pontján bizonyították tehetségüket.
Az együttes a ragtime repertoár határait feszegeti. A Budapest Ragtime Band koncertjeinek elmaradhatatlan része a show, a vidámság és a móka. A "fejbelőtt zenésztől" a cipőpucolókig. Repertoárjukat – ahogy az elmúlt 37 évben – jelenleg is újabb számokkal, zenei humorral, különleges hangszerelési megoldásokkal teszik színesebbé a közönség örömére, mert nincs olyan ember, akit ez az egyedi zenei hangzás hidegen hagyna.
A zenekart magas színvonalú hangszertudása, önfeledt előadásmódja és színpadi show-val fűszerezett koncertprogramja emelte Európa és a világ ismert és elismert, tradicionális jazzt játszó együttesei közé.
Galyas László – trombita, gitár
Diószegi Tamás – harsona
Farkas Gábor – klarinét, szaxofon
Antal Tibor – hegedű
Stein Ferenc – zongora
Weszely János – dob
Forgács László "Papa Fleigh" – ének, kornett
Gayer Ferenc – nagybőgő
Tracklist:
01 – Kitten On The Keys
02 – Bei Mir Bist Du Schön
03 – Blueberry Hill
04 – Armando's Rumba
05 – Gotta See My Baby Tonight
06 – Ol' Man River
07 – Pink Panther
08 – Fiddlin' Around
09 – Trombita szóló
10 – Caldonia
11 – When You're Smiling
12 – Tico-Tico
13 – Sweet Georgia Brown
Külön köszönet Nagygazemberimi-nek a lemezért és az eredeti feltöltésért!
https://tinyurl.com/y4chqfvg
Ha kicsomagoláskor jelszót kér, írd be a Zenekucko szót a megfelelő helyre.
Találatok: 7