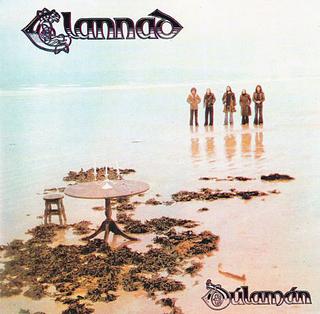 A Dúlamán az ír folk csapat, a Clannad harmadik lemeze volt. Címadó dala egy ír népdal feldolgozása.
Ciarán Ó Braonáin – bass, guitar, keyboards, vocals, piano (electric), mandolin
Máire Ní Bhronáin – vocals, harp
Pól Ó Braonáin – flute, guitar, percussion, bongos, vocals, whistles, human whistle
Noel Ó Dúgáin – guitar, vocals
Pádraig Ó Dúgáin – guitar, mandola, mandolin, vocals
Tracklist:
01 – Dúlamán (Seaweed)
02 – Cumha Eoghain Rua Uí Néill (Lament for Owen Roe)
03 – Two Sisters
04 – Éirigh Suas A Stóirín (Rise Up My Love)
05 – The Galtee Hunt
06 – Éirigh Is Cuir Ort Do Chuid Éadaigh (Arise And Dress Yourself)
07 – Siúil A Rún (Irish Love Song)
08 – Mo Mháire
09 – dTigeas A Damhsa (Children's Dance Song)
10 – Cucanandy-/ The Jug of Brown Ale
Külön köszönet Nagygazemberimi-nek a lemezért és az eredeti feltöltésért!
https://tinyurl.com/yypcolu8
Találatok: 5