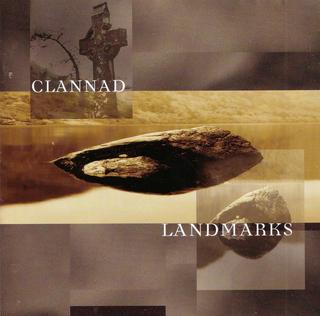 Varázslatos vokáljuknak és fülbemászó dallamviláguknak köszönhetően a Clannad több, mint 15 millió lemezt adott el; korongjaikat számos díjjal ismerték el. Egyebek között 1992-ben a Billboard nekik ítélte "az év világzenei dala" címet, ugyanabban az évben listavezető lett Banba című albumuk, 1996-ban pedig a Lore című lemezükkel vezették a Billboard listáját. Grammy-díjat kaptak 1999-ben a "Legjobb New Age album" kategóriában a Landmarks című albumukért. Hazájukban, Írországban "minden idők legjobb produkciója" címet ítélték a családi társulatnak.
Az észak-nyugati ír partvidékről származó együttesben eleinte a később szólóban világhírűvé vált Enya Brennan játszott billentyűs hangszereken. A Clannad első, listát vezető sikere Európában a "Theme from Harry's Game" volt. A dal a Volkswagen reklámzenéje lett és jól fogadták Amerikában is. A Clannad készítette a népszerű tévésorozat, a"Robin of Sherwood" zenéjét, a Patriot Games (nálunk: Férfias játékok), a Last of the Mohicans (nálunk: Az utolsó mohikán) zenéjét. Az együttes Bono-val (U2) adta elő az "In a Lifetime" című dalt.
A csapat zenei világát alapvetően meghatározza a tagok személyisége és a kötődés az ír tradíciókhoz. A zenekar jelenlegi felállása: Ciarán Brennan (nagybőgő, basszusgitár, gitár, mandolin, billentyűs hangszerek, ének), Noel Duggan (gitár, vokál), Pól Brennan (fuvola, furulya, gitár, billentyűs hangszerek, ének), Moya Brennan (ének, hárfa, billentyűs hangszerek), Pádraig Duggan (mandolin, akusztikus gitár, vokál).
Clannad című első lemezük 1973-ban jelent meg, a legutóbbi, a "Clannad: Live at Christ Church Catedral" éppen negyven évvel később.Összesen csaknem húsz sorlemezt készítettek és jó néhány válogatás jelent meg dalaikból.
Tracklist:
01 – An Gleann
02 – Fadó
03 – A Mhuirnín Ó
04 – Of This Land
05 – Court To Love
06 – The Golden Ball (Instrumental)
07 – The Bridge Of Tears
08 – Autumn Leaves Are Falling
09 – Let Me See
10 – Loch Na Caillí (Instrumental)
Külön köszönet Nagygazemberimi-nek a lemezért és az eredeti feltöltésért!
https://tinyurl.com/y3qo7yjl
Találatok: 2