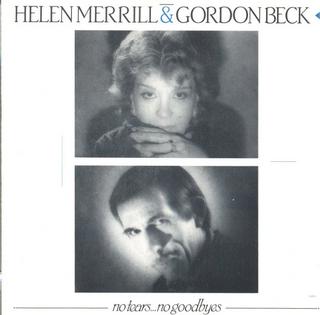 Helen Merrill (született Jelena Ana Milcetic, 1930. július 21., New York) amerikai jazz énekes. A jazz történetének legjelentősebb művészeivel dolgozott együtt. Szülei Antoinette és Frank Milčetić horvát bevándorlók voltak az Adriai-tenger Krk-szigetéről.
14 évesen, bronxi jazzklubokban kezdett énekelni. 1955-ben jelent meg a nevét viselő, debütáló albuma, mellyel egyből berobbant a köztudatba. A termékeny 1950-es és 60-as évek után, amikor Charlie Parkerrel és Clifford Brown-nal készített felvételeket, Merrill saját felvételeket készített és turnéra indult Európában és Japánban. Ennek következtében az Egyesült Államokban kissé elfeledték, de az 1980-as és 90-es években a Verve kiadóval létrejött együttműködés után ismét felfedezték. Karrierje immár hat évtizede tart. Fia Alan Merrill dalszövegíró és énekes. Ő a szerzője a rock himnusszá vált I Love Rock N Roll című számnak, ami 1982-ben a Joan Jett & the Blackhearts előadásában lett világsláger.
Gordon James Beck (1935. szeptember 16., London – 2011. november 6., Ely) angol jazz zongorista és zeneszerző volt. 26 album jelent meg a  neve alatt. Beck játszott Tubby Hayes-szel (1962-1665), a saját zenekarával, majd a Phil Wood Rhythm Machine-nel, a Gyroscope-pal, majd 1974-től szabadúszóként sok jazzsztárral, mint Lena Horne, Gary Burton, Clark Terry, Charles Tolliver és Phil Woods.
Tracklist:
01 – When I Look In Your Eyes
02 – I Love Paris
03 – I Love Paris Too
04 – Poor Butterfly
05 – Bye Bye Blackbird
06 – I Got It Bad
07 – I Got It Good
08 – The Thrill Is Gone
09 – By Myself
Külön köszönet Nagygazemberimi-nek a lemezért és az eredeti feltöltésért!
https://tinyurl.com/y5x8dqt8
Találatok: 4