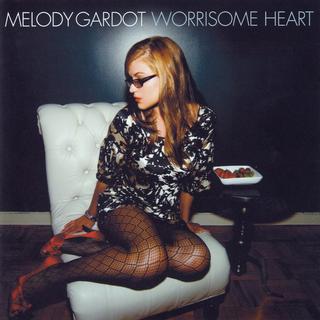 Melody Joy Gardot (New Jersey, 1985. február 2. –) amerikai dzsessz- és bluesénekesnő. Olyan művészek hatottak rá, mint Judy Garland, Janis Joplin, Miles Davis, Duke Ellington, Stan Getz, George Gershwin. Grammy-díjra is jelölték.
Művészcsaládba született, kilencévesen kezdett zongorázni, tizenhat évesen pedig már Philadelphia bárjaiban játszott jazz-sztenderdeket. A fordulatot egy olyan esemény hozta meg, ami akár tragédiával is végződhetett volna: elütötték, miközben bicajozott. A hosszúra nyúló felépülési szakaszban, a kórházi ágyon fekve, a még tini lányka megtanult gitározni, majd nekilátott dalokat írni, amiket 2005-ben felpakolt a netre.
"Újra meg kellett tanulnom látni, s hallókészülék segítségével hallani. A testemet teljesen át kellett programozni. A gyógyulási folyamat középpontjában pedig a zeneterápia állt." – nyilatkozta.
Erre figyeltek fel az Universal lemezkiadó munkatársai, és Melody rövid időn belül a több mint jó nevű jazzkiadó, a Verve művészei között találta magát. Első két albuma a 2008-as Worrisome Heart és a 2009-es My One and Only Thrill is náluk jelent meg. Az első két nagylemez a klasszikus amerikai jazz-pop hagyományt követi, illetve mindkettő arany-, illetve platinalemez lett.
Tracklist:
01 – Worrisome Heart
02 – All That I Need Is Love
03 – Gone
04 – Sweet Memory
05 – Some Lessons
06 – Quiet Fire
07 – One Day
08 – Love Me Like A River Does
09 – Goodnite
10 – Twilight
Külön köszönet Nagygazemberimi-nek a lemezért és az eredeti feltöltésért!
https://tinyurl.com/y3syltul
Találatok: 5