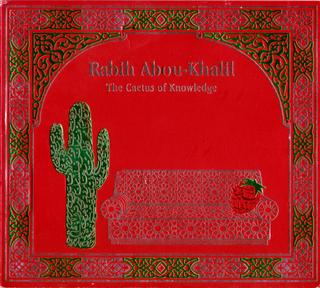 Ambiciózus vállalkozás Rabih Abou-Khalil, a libanoni – amúgy 1978 óta Németországban élő – lantos és komponista albuma. A zene az arab tradíciókban, az amerikai dzsesszben és az európai klasszikus zenében gyökerezik, ennek megfelelően a nyolc új kompozíciót egy tizenkét tagú transatlantic big band szólaltatja meg.
Erős ritmusszekció alapozza meg a hangzást. A tubás Michel Godard régi motoros a csapatban, Dave Bargeron, aki euphoniumon játszik, korábban a Blood, Sweat & Tearsszel készített felvételeket, az experimentális csellós, Vincent Courtois Franciaországból jött, Jarrod Cagwin, a fiatal amerikai dobos a dzsessz felől érkezett, az ütőhangszeres szíriai Nabil Khalil pedig az etnó világából. Ehhez jön még hat fúvós, két trombita, két szaxofon, egy kürt és egy klarinét, amit az olasz virtuóz, Gabriele Mirabassi szólaltat meg.
A kollektív játék dinamikusan vegyül a nagyszerű zenészek szólóival, s miközben lubickolnak a nagyobb lélegzetű szerzemények nyújtotta lehetőségekben, a kompozíciók következetes rendszere egy egyedi és egységes zenei világot eredményez. Rabih Abou-Khalil lantjátéka inkább a csendesebb darabokban érvényesül, de ebből nem szuvenír, hanem igényes, élő, öntörvényű zene jön létre, keleti ízekkel fűszerezve. Elég vad vállalás ennyi (és aránylag különböző) paradigmát összefésülni, de többnyire sikerül; a lemez giccses borítója ne tévesszen meg senkit, ez egy komoly anyag.
Tracklist:
01 – The Lewinsky March
02 – Business As Usual
03 – Fraises Et Creme Fraiche
04 – Got To Go Home
05 – Oum Saïd
06 – Maltese Chicken Farm
07 – Ma Muse M'amuse
08 – Pont Neuf
Külön köszönet Nagygazemberimi-nek a lemezért és az eredeti feltöltésért!
https://tinyurl.com/y3a3ckun
Találatok: 1