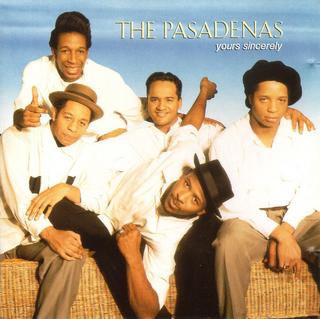 A The Pasadenas egy öttagú brit R&B/pop együttes volt. 1988-ban alakították és 2005-ig működött. Ezidő alatt 2 nagylemezük is bekerült a Top10-be, valamint 8 kislemezük a Top40-be Nagy Britanniában.
A Yours Sincerely volt a harmadik albumuk. 
Andrew Banfield
Aaron Brown
David Milliner
Michael Milliner
Hamish Seelochan
Tracklist:
01 – I'm Doing Fine Now
02 – Moving In The Right Direction
03 – Make It With You
04 – Let's Get It On
05 – Lucy In The Sky With Diamonds
06 – Everybody's Singing Love Songs
07 – Waiting In Vain
08 – I Believe In Miracles
09 – Come On Down (Get Your Head Out Of The Clouds)
10 – Weak At The Knees
Külön köszönet TT_1-nek a lemezért és az eredeti feltöltésért!
https://tinyurl.com/y5l3jgz7
Találatok: 1