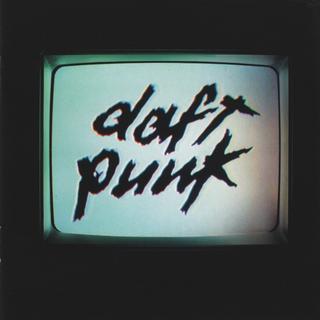 A magukat robotnak valló Daft Punk-tagok most elérkezettnek látták az időt, hogy leplezzék magukat: "Mégiscsak emberek vagyunk" – mondják harmadik sorlemezük önirónikus címében. Na nem mintha ezt nem tudtuk volna eddig is – az viszont új, hogy az elektronikus tánczenei duó hard rockot játszik!
Ahogy az a Daft Punktól elvárható, a koncepciót most is tökéletesen végigvitték: a hangzás tökéletesen egyben van, a dinamika és a hangszeres megoldások a hard rockot imitálják (a valódi hatás kedvéért valódi hangszerekkel játszották fel a gitárok egy részét, a szintihangokat pedig szigorúan analóg masinákból varázsolták elő), és miközben az egész olyan, mintha 1983-ban hallanánk dzsemmelés közben egy AOR szupergruppot, a groove-oknak és az elektronikus utókezelésnek köszönhetően mégis nagyon mai mindez, és persze felismerhetően Daft Punk-os (itt vannak a védjegyek mind a vokóderes énektől a modulált gitárszinti-hangokon át a cut'n'paste-elt ritmusokig). Még a hatásmechanizmus is ugyanaz, mint a hard rocknál: egyszerűség, spontaneitás, nyersesség – a számok felütéssel nyitnak, bejön egy lényegre törő groove, aztán erre a főmotívum, minimál, javarészt a címadó sor ismételgetésében kimerülő szövegek, némi varia a fődallammal, és vége.
Tracklist:
01 – Human After All
02 – The Prime Time Of Your Life
03 – Robot Rock
04 – Steam Machine
05 – Make Love
06 – The Brainwasher
07 – On/Off
08 – Television Rules The Nation
09 – Technologic
10 – Emotion
Külön köszönet TT_1-nek a lemezért és az eredeti feltöltésért!
https://tinyurl.com/y5rmjcqm
Találatok: 1