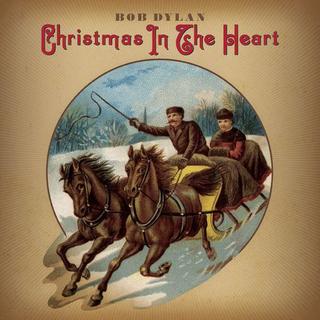 Bob Dylan karácsonyi albuma a 47. nagylemeze. Dylan a lemez amerikai eladásaiból származó teljes jogdíját felajánlotta a Feeding America szervezetnek, melynek köszönhetően Amerikában az idei Karácsonyi szezonben 1,4 millió rászoruló több mint 4 millió adag ételhez juthat.
"Tragédia, hogy egyedül Amerikában több mint 35 millió ember – köztük 12 millió gyermek – gyakran úgy megy aludni, hogy éhes, és úgy kel fel minden reggel, hogy nem tudja biztosan, honnan kapja majd a következő adag ételt. Abban a reményben csatlakozom ezekhez a jó emberekhez a Feeding Americanál, hogy erőfeszítéseinknek köszönhetően biztosíthatják az étel ellátást a rászorulóknak az idei ünnepek alkalmával." – nyilatkozta Bob Dylan.
A dalok:
01 – Here Comes Santa Claus
02 – Do You Hear What I Hear?
03 – Winter Wonderland
04 – Hark the Herald Angels Sing
05 – I'll Be Home for Christmas
06 – Little Drummer Boy
07 – The Christmas Blues
08 – O' Come All Ye Faithful (Adeste Fideles)
09 – Have Yourself a Merry Little Christmas
10 – Must Be Santa
11 – Silver Bells
12 – The First Noel
13 – Christmas Island
14 – The Christmas Song
15 – O' Little Town of Bethlehem
Levin 2012. december 8-i bejegyzésének frissítése.
http://tiny.cc/i0uggz
Találatok: 2