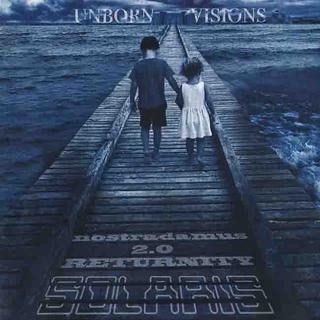 Idén 20 éve, 1999-ben jelent meg a Solaris zenekar legendás Nostradamus-albuma, a Próféciák Könyve. Az évforduló tiszteletére az együttes óriási fába vágta a fejszéjét: elkészítették az időközben kultikussá vált album folytatását, a Nostradamus 2.0-t!
A NOSTRADAMUS 2.0 igazi concept-album, különleges Ars poetica-val: A fontos dolgokat SENKI sem látta előre. Meg sem született látomások – ez is lehetne a címe.
Az egész koncepció szinte felesel a zenekar első NOSTRADAMUS lemezével. Olyan témákat vesz végig, amik meghatározták a mi mai világunkat, de képtelenség lett volna előre látni őket.
Összefoglalás helyett: Ha volna igazi jövőbe látás, nem lenne szabad akarat – mondja Aquinói Szent Tamás.
Hát valami ilyesmiről készül szólni az az album…
Tracklist:
01 – Returnity (Return to Eternity) I-VI.
I. 1960. augusztus 1.
II. 1942. december 2.
III. 1986. április 26.
IV. 1905. június 30.
V. 1969. szeptember 2.
VI. 1969 július 20.
02 – Double Helix – 1953. február 28.
03 – Deep Blue -1997. május 11.t
04 – Radioscope – 1926. március 20.
http://tiny.cc/16rggz
Ha kicsomagoláskor jelszót kér, írd be a Zenekucko szót a megfelelő helyre.
Találatok: 4