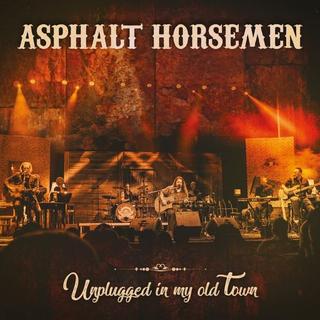 A Fonogram díjas gödöllői Asphalt Horsemen zenekar 2018. január 27-én egy különleges koncertet adott. A Gödöllői Művészetek Háza adott helyet annak a nagyszabású eseménynek, amelyen a zenekar és vendégei akusztikus hangszerelésben mutatták be addig megjelent két albumuk dalait.
A koncert igazi esszenciája volt a southern rockban utazó csapat addig eltelt nyolc évének. Természetesen a saját dalokon kívül legnagyobb kedvencük, a Lynyrd Skynyrd dalát, a Sweet Home Alabama-t is eljátszották.
A nagyon jól sikerült koncertet rögzítették is, így végre közkinccsé válhat az anyag, ami kétlemezes kiadványon lát napvilágot.
Az első korongon, a CD-n a koncert editált változata kapott helyet, míg a második lemez, a DVD tartalmazza a teljes előadást, valamint bónuszként felkerült rá egy werkfilm, egy kulisszák mögötti kisfilm és 2 dal (Little Wing és Mama, I'm Coming Home).
Bencsik István – dob, vokál
Lőrincz Károly – ének, gitár
Matyasovszki Géza – gitár, vokál
Megyesi Balázs – basszus, vokál
közreműködtek:
Varga Lilla, Pocsai Kriszta – vokál
Tömpe Gábor – billentyűk
Szitha Miklós – ütőhangszerek
Szabó Attila – hegedű
Végh Miklós – harmonika
Hegyi Kolos – gitár
Kozma Tamás – gitár
Jesse James – ének
Tracklist:
01 – Down In The Dirt
02 – Ride On
03 – Wicked Woman
04 – Doctor Tease
05 – Memories
06 – Grip In Hand
07 – Change
08 – Mill Of Grief
09 – Brotherhood
10 – My Old Town
11 – December
12 – Go To The City
13 – Wasting Time
14 – Seize The Day
https://zenekucko.com/asphaltunplugged
Ha kicsomagoláskor jelszót kér, írd be a Zenekucko szót a megfelelő helyre.
Találatok: 11