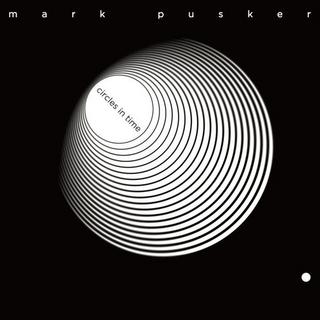 A nagyszerű alt- és szopránszaxofonos Pusker Márk 12 éve él Németországban, és hatodik esztendeje a bajor fővárosban. Új albumán, a Circles in Time-on egy hamisítatlan modern mainstream anyagot élvezhetünk.
A korongon 8 dal csendül fel; hét Pusker és egy Riedemann kompozíció (Berenice). A szerzemények rendkívül hangsúlyosan és ízlésesen jelenítik meg az irányzat jellemzőit, bemutatva, megjelenítve a nagy elődök és kortársak efféle zenéjét, ugyanakkor egyik sem utánzat!
A témák és improvizációk egyaránt a zenekar tagjainak kiforrott, egyéni stílusát tükrözik. Nyilvánvaló, hogy mindannyian perfektül beszélik a jazz internacionális nyelvét, de ezen -jó értelemben véve- túllépve, mernek önmaguk lenni. A modern mainstream lemezeken általában zongoristák felelnek a harmóniákért, nagyrészt keményebb, "mekkojtájneres" kíséretet és szólókat produkálva (tudom, nagyon erősen általánosítok most; van sok-sok kivétel!), azonban az, hogy Márk gitárost "használ" valahogy puhítja, finomítja az összképet.
Pusker Márk kiváló lemezt készített quartetjével, melynek anyagát remélem, hogy hamarosan Magyarszágon is hallhatjuk élőben! ~ Gáspár Károly (jazzma.hu)
Pusker Márk – alt- és szopránszaxofon
Diego Riedemann – gitár
Peter Cudek – bőgő
Guido May – dob
Michael Gerle – gitár (8)
Sven Holscher – bőgő (8)
Ruben Lipka – dob (8)
Tracklist:
01 – Halloween
02 – Berenice
03 – Blues for Tuesday
04 – Ostinato
05 – New Age
06 – La Pequeña Oda
07 – Seven to Four
08 – Past & Present (Bonus Track)
http://tiny.cc/pjhghz
Ha kicsomagoláskor jelszót kér, írd be a Zenekucko szót a megfelelő helyre.
Találatok: 2