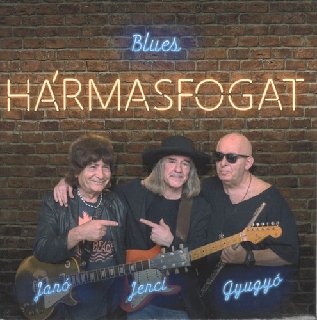 Török Ádám, Závodi János és Fekete Jenő régóta ismerik egymást, de nagyon ritkán állnak így hárman egyszerre a közönség elé.
A koncepciójuk az, hogy Török Ádám a vezér, Fekete Jenő és Závodi János pedig követik és kísérik. Ugyanakkor sok improvizációt építenek bele a koncertbe.
Török Ádám arról beszélt, hogy nem volt tudatos elszakadása a rocktól, fokozatosan épültek zenéjébe a bluesos, majd jazzes dallamok. A fuvola pedig elszakíthatatlan hangszerévé vált. Igazi zenei csemegére számíthatunk!
Koncertfelvétel: 36 Bisztró, Budapest, 2019. november 13.
Fontos tájékoztatás: Ezen kiadvány kis példányszámú, így a gyártási eljárás nem préselt, hanem írott formátumú CD.
Tracklist:
01 – Laza kapcsolat
02 – Crossroads
03 – Give Me Some Love And Sex
04 – Ítéletnap blues
05 – Piramis blues
06 – Everyday I Have The Blues
07 – Spoonful
08 – Sleepy Time Time
09 – Vissza a városba
10 – Call Me
Köszönet thoms01-nek (Naftamusic), az eredeti feltöltésért!
https://zenekucko.com/harfoblu
Ha kicsomagolásnál jelszót kér, írd be a Zenekucko szót a megfelelő helyre.
Találatok: 10