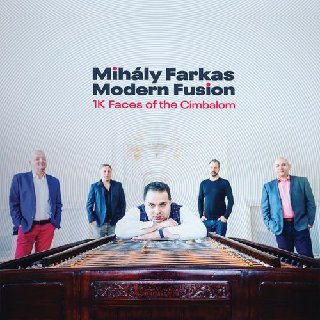 Szeretett népi hangszerünk, a cimbalom, napjainkban a folk zenén kívül számos más stílusban megjelenik, szerves részét képezve modern vonulatoknak is. Természetesen nem lehet ez alól kivétel a jazz sem.
Az instrumentum egyik legkiválóbb képviselője hazánkban Farkas Mihály, aki a Budapest Bár alapító tagja. Most azonban saját zenekarával, a Modern Fusion-nel készített lemezt, melyen megmutatja, hogy a cimbalomnak bizony ezernyi arca van.
Herr Attila – basszsugitár
Mezőfi István – dob
Botos Tibor – gitár
Mogyoró Kornél – ütőhangszerek
Farkas Róbert – brácsa
Farkas Mihály – cimbalom
Közreműködnek:
Juliana Da Silva
Roby Lakatos
Tony Lakatos
Lily Sárközy
Vastag Gábor
Farkas Róbert
Szakcsi Lakatos Béla
Tracklist:
01 – My Childhood
02 – Bossa for Nathalie
03 – Good Morning
04 – Pikachu in New York
05 – Habibi
06 – Krimi
07 – Fekete-fehér szivárvány
08 – For Brasil
09 – The World of Dreams
10 – The End of the Road
https://zenekucko.com/farmi1kfaci
Ha kicsomagolásnál jelszót kér, írd be a Zenekucko szót a megfelelő helyre.
Találatok: 2