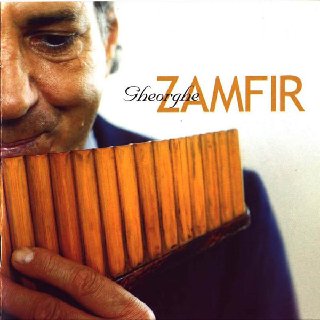 A bukaresti születésű Gheorghe Zamfir The Feeling of Romance című korongján amolyan világzenés körítésben találkozhatunk a közelmúlt evergreenjeivel; pánsípfeldolgozásban, édes-bús melankóliával nyakon öntve. A romantikus hangzás, az autentikus előadásmód valamiképp Richard Cleyderman feldolgozásaira emlékeztet, ami azt jelenti, hogy ezt a muzsikát nem lehet csak úgy, kutyafuttában hallgatni. Nyugalom és megbékélés a világgal – talán ebben foglalható össze Zamfir mester kuriozitása, s mindezt olyan slágereken követhető végig, mint például a Titanic film My Heart Will Go On című betétdalán.
Tracklist:
01 – My Heart Will Go On
02 – Time to Say Goodbye
03 – How Deep Is Your Love
04 – Un-Break My Heart
05 – No Matter What
06 – Can You Feel the Love Tonight
07 – Now and Forever
08 – Sometimes
09 – Back for Good
10 – Big Big World
11 – You Needed Me
12 – Right Here Waiting
13 – Love Is All
14 – Candle in the Wind
15 – (The) Actor
16 – I Will Always Love You
17 – When I Needed You
18 – Thank You for the Music
Köszönet TT_1-nek a lemezért és az eredeti feltöltésért!
https://zenekucko.com/zamfrom
Találatok: 3