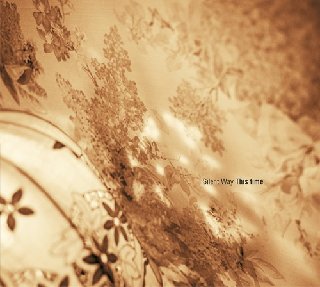 Farkas Mihály érzelemgazdag szerzeményeinek megvan a képessége, hogy minden jazzrajongót megérintsenek. Csendesen, minden hivalkodás nélkül ragadják magukkal a hallgatót.
A Silent Way-t öt fiatal, jó hírű, magyar jazz-zenész alkotja. A kellemes, szinte külföldi minőségű zene árulkodik magáról. A névválasztás sem véletlen. A jazzlemezek között keresgélve – akarva-akaratlanul – rábukkan az ember a "silent way" kifejezésre. Vegyük például Miles Davis "In A Silent Way" című, 1969-ben kiadott lemezét.
A zenészek profin, ízlésesen adják át – magas szintű tudásukból kipréselt – örömzenét. Kellemes, érzéki, lírai, ballada jellegű nótákban bővelkedő, mondhatni "mollos-lemez". Ez a muzsika újításnak nem igazán nevezhető, viszont, ahogy előadják, tálalják az nagyon profi.
Minden zenész játéka kiemelkedő. A lemezen nagy szerepet kap a zongora – nem csoda, hiszen minden dalt Farkas Mihály komponált. A lemez hangulata – ahogy hat a hallgatóra – hasonlít Pat Metheny "A Map Of The World" című filmzenéjéhez. Nem bővelkedik fordulatokban, inkább a nyugodt, letisztult, igényes muzsikát prezentál a kvartet. Megemlítésre méltó a hangmérnök munkája is. A lemez minősége simán eléri a külföldi lemezek szintjét.
Farkas Mihály – zongora és Oberheim-szintetizátor
Czvikovszky Gábor – szopránszaxofon
Glaser Péter – bőgő
Gyenge Lajos – dob és ütőhangszerek
Dés András – ütőhangszerek
Tracklist:
01 – Distance
02 – This time
03 – Apology
04 – Deliverance
05 – Trilogy
Külön köszönet baljan-nak a lemezért és az eredeti feltöltésért!
https://zenekucko.com/silwaythiti
Ha kicsomagolásnál jelszót kér, írd be a Zenekucko szót a megfelelő helyre.
Találatok: 1