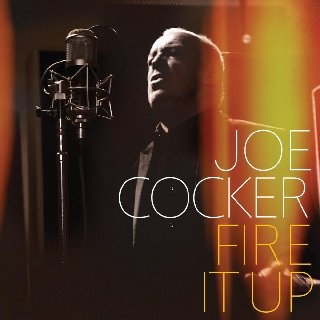 22. (és egyben utolsó) stúdióalbumának elkészítésére Joe Cocker visszatért a Matt Serletic (Matchbox Twenty, Santana, Rob Thomas, Collective Soul) nevével fémjelzett kaliforniai Emblem Studios-ba.
A producerrel közösen készítettek egy erőteljes, kifejező dalokból álló albumot: "Számomra egy album elkészítése olyan, mintha festenék. Van 12 dalod, és ők a színek – nem szeretek semmit, ami egyhangú."
Lead vocals – Joe Cocker
Guitars – Ray Parker, Jr., Joel Shearer, Tim Pierce, Tom Bukovac
Bass – Chris Chaney
Drums and percussion – Dorian Crozier
Keyboards – Jamie Muhoberac, Matt Serletic, Michael Finnigan
Programming – Matt Serletic
Trombone – Jeff Babko
Saxophones – George Shelby, Cleto Escobedo III
Trumpet – Jamie Hovorka, John Daversa
Background vocals – Sherree Brown, Mabvuto Carpenter, Ayana Williams, Kara Britz, Michael Finnigan, Maxine Waters, Julia Waters, and RDVZ A Capella Group: Anh Nguyen, Melinda Porto, Nicholas Tubbs, Melanie Fernandez, Richie Ferris, Jeremy Hitch
Violin – Julie Gigante, Roger Wilkie
Viola – Brian Dembow
Cello – Steve Erdody
Tracklist:
01 – Fire It Up
02 – I'll Be Your Doctor
03 – You Love Me Back
04 – I Come in Peace
05 – You Don't Need a Million Dollars
06 – Eye on the Prize
07 – Younger
08 – You Don't Know What You're Doing to Me
09 – The Letting Go
10 – I'll Walk in the Sunshine Again
11 – Weight of the World
Külön köszönet TT_1-nek a lemezért és az eredeti feltöltésért!
https://zenekucko.com/jocofiritu
Találatok: 2