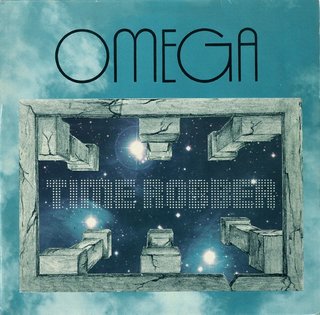 A Time Robber az Omega 7: Időrabló című albumának angol nyelvű változata. A magyar lemezhez képest teljesen külön vették fel, így hangzásában, hangszerelésében helyenként eltér. Világszerte 1,5 millió példányban adták el, ezzel minden idők legsikeresebb magyar előadó által készített lemeze. Az NSZK-ban aranylemez lett.
Benkő László – billentyűs hangszerek
Debreczeni Ferenc – dob, ütőhangszerek
Kóbor János – ének, vokál
Mihály Tamás – basszusgitár
Molnár György – gitár
Házy Erzsébet és Várszegi Éva – vokál (Late Night Show)
Tracklist:
01 – House Of Cards, Part 1 (Napot, hoztam csillagot)
02 – Timerobber (Időrabló)
03 – House Of Cards. Part 2 (Ablakok)
04 – Invitation (Névtelen utazó)
05 – Don't Keep Me Waiting (Nélküled)
06 – An Accountant's Dream (A könyvelő álma)
07 – Late Night Show (Éjféli koncert)
https://zenekucko.com/omtiro
Ha kicsomagolásnál jelszót kér, írd be a Zenekucko szót a megfelelő helyre.
Találatok: 23