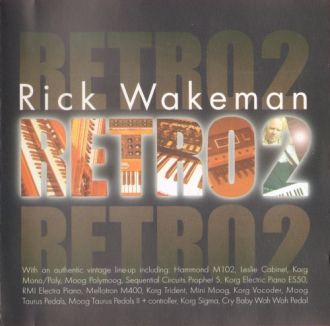 A Dr. Robert Arthur Moog (1934-2005) által feltalált hangszer, a szintetizátor egyik mestere Rick Wakeman.
A feltaláló halálát követő évben készített egy Moog doktor emléke előtt tisztelgő lemezt, majd hamarosan egy másikat, ezt is.
A zenészek: Rick Wakeman – Keyboards; Tony Fernandez – Drums and Percussion; Lee Pomeroy – Bass and Bass Pedals; Dave Colquhoun – Electric and Acoustic Guitars; Jemma Wakeman – Vocals; Elliot Tuffin – Vocals.
A számok:
1 Chasing The Devil
2 Expect The Unexpected
3 Beyond The Void
4 An Angel Spoke To Me
5 The Soundtrack
6 The Fairground Shuffle
7 Robert The Robot
8 Standing Room Only
9 Tigger The Bounce
10 The Temple Of Life
https://zenekucko.com/04085
Találatok: 3