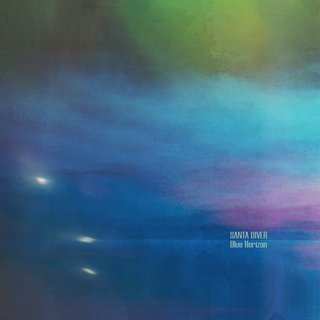 Kézdy Luca hegedűs 2006-ban (26 évesen) a Bartók Rádió tehetségkutató versenyén tűnt fel, ahol közönségdíjas lett. A több műfajban is alkotó művésznő Santa Diver nevű zenekarának Blue Horizon című lemeze március elején jelent meg, magánkiadásban. Társai ebben a küldetésben: férje, Szesztay Dávid basszusgitáros és Szegő Dávid dobos – ezúttal is.
Kézdy Luca természet szeretete minden hangban, minden képben (fotókiállítása volt ebben a témában két évvel ezelőtt és a Blue Horizon borítója is az ő műve) tetten érhető. A hosszú, 8-10-12 perces tételek (kivéve a rövid, záró számot) egységes lemezt alkotnak. ~ Dr. Nagy Sándor (jazzma.hu)
Kézdy Luca – hegedű, effektek, zongora (6)
Szesztay Dávid – basszusgitár
Szegő Dávid – dob
Tracklist:
01 – Blue Horizon
02 – 68
03 – Izland
04 – Wintersong
05 – E.S.D.
06 – Seed and Stone
https://zenekucko.com/sadibluho
Ha kicsomagolásnál jelszót kér, írd be a Zenekucko szót a megfelelő helyre.
Találatok: 5