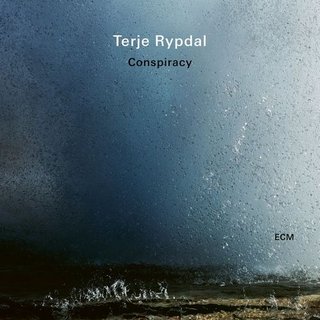 Terje Rypdal a dzsesszrajongóknak igazi csemege, de az avantgárd és a rock iránt érdeklődök is találhatnak benne maguknak valót. Az 1947-es születésű Rypdal ugyanis nem egy szokványos dzsesszmuzsikus: előbb gitározott egy rock-zenekarban, mint hogy dzsesszel foglalkozott volna, amely iránt csak a hatvanas évek végén kezdett élénken érdeklődni.
Rypdal játéka sem hagyományos: a "tiszta" hangok és szólók helyett inkább a torzított, gyakran hátborzongató gitárhangzás jellemzi, és nem rest bevetni szintetizátorokat vagy más rockzenével rokon hangszereket sem. Az így létrehozott avantgárd jazz-rock hangzásvilág tette őt a kortárs zene kiemelkedő alkotójává.
A new ECM studio album and a programme of new music from Terje Rypdal is cause for celebration. On Conspiracy the great Norwegian guitarist seems to reconnect with the wild inspiration that fuelled such early masterpieces as Whenever I Seem To Be Far Away, Odyssey and Waves, exploring the sonic potential of the electric guitar with both a rock improviser's love of raw energy and a composer's feeling for space and texture. Keyboardist Ståle Storløkken, who contributed to Terje's Vossabrygg and Crime Scene albums is an ideal co-conspirator, perpetually thickening the plot with his own intuitive feeling for complementary sound-colours. Conspiracy also marks a welcome return for Pål Thowsen, whose subtle, detailed drumming was last heard on ECM with Arild Andersen's 1970s groups. Rypdal's best band in years is completed by gifted young bass guitarist Endre Hareide Hallre. Conspiracy was recorded at Oslo's Rainbow Studio and produced by Manfred Eicher and Terje Rypdal.
Terje Rypdal – Electric Guitar
Ståle Storløkken – Keyboards
Endre Hareide Hallre – Fretless Bass, Fender Precision
Pål Thowsen – Drums, Percussion
Tracklist:
01 – As If The Ghost … Was Me!?
02 – What Was I Thinking
03 – Conspiracy
04 – By His Lonesome
05 – Baby Beautiful
06 – Dawn
https://zenekucko.com/tarycon
Találatok: 3