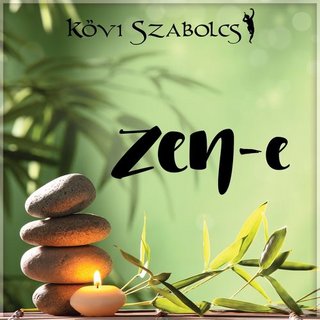 Ezt az albumot az az egyszerű szándék hívta létre, hogy minél több embert segítsen nyugodt pillanatokhoz. Főszereplője az "oriental flute", Erik the Flutemaker alkotása, egy bambuszfuvola, amely keleti skálára van hangolva. Puha, kellemes hangja finoman ragadja meg a hallgató figyelmét és fokozatosan juttatja el egy kipihent, relaxált állapotba. Ajánlom jógához, masszázshoz, kozmetikai kezelésekhez, gyermekek nyugtatásához, alkotás közben háttérzeneként, gyógyító terápia közben. ~ Kövi Szabolcs
Tracklist:
01 – Zen-e Gongs / Gongok és fuvola
02 – Zen-e Strings / Húrok és fuvola
https://zenekucko.com/koszaze
Ha kicsomagolásnál jelszót kér, írd be a Zenekucko szót a megfelelő helyre.
Találatok: 7