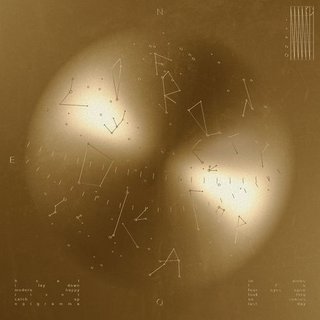 Tavaly májusban jelent meg a Nagy Emma Quintet debütáló lemeze, a Set to Face. Már ez az első anyag nagyon erős volt, egy teljes mértékben kibontakozott hangzás és egyéni karakter mutatkozott meg benne, így sokan felfigyeltek rá. Az álomszerű, szabadon csapongó melódiák Emma néhol ijesztően földönkívüli, néha érzékien angyali hangján sok rajongót szereztek a fiatal csapatnak. Idén nyáron készült el az anyag folytatása, a Low Freqency Oscillator (LFO).
Nagy Emma álomvilága kicsit nyomasztóbbá vált itt-ott, ám egy letisztult zenei világot mutat be, melyben egyszerre érződik a huszadik századi jazzéneklés hagyománya, és napjaink zenei világa. Balladák, erőteljes lüktetések, váltakozó metrumok, és harsány szólók, amelyek azt sugallják: tulajdonképpen minden ellentmondás természetes.
Az első album jazzma kritikusa kicsit félt attól, hogy sikerül-e a jövőben újra nagyot dobni egy olyan kezdés után. Sikerült!
Nagy Emma – ének
Cseh Péter – gitár
Tálas Áron – zongora
Dénes Ábel – bőgő
Klausz Ádám – dob
Tracklist:
01 – Heat
02 – I Am Alone
03 – I Lay Down
04 – Lfo
05 – Modern Happy
06 – Four Eyes Open
07 – River
08 – Look Thru
09 – Catch Up
10 – No Senses
11 – Epigramma
12 – Last Day (Bonus Track)
https://zenekucko.com/nemmlof
Ha kicsomagolásnál jelszót kér, írd be a Zenekucko szót a megfelelő helyre.
Találatok: 14