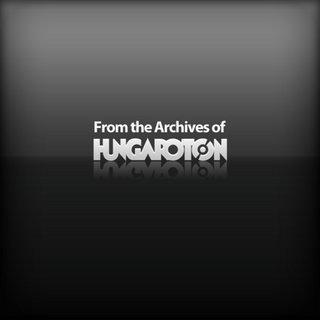 Mi ez a furcsa borító? – kérdezhetik joggal a Kuckó értő látogatói. Nos, a magyarázat egyszerű; olyan lemezt mutatok most be, ami tulajdonképpen nem is létezik!
A valóság persze ennél sokkal prózaibb. Az angol nyelvű Bikini lemezt külfödi kiadásra szánták, elsősorban az aktuális MIDEM-re. Ám, mire 1983-ban rögzítették a dalokat, "bizonyos okok" miatt a kiadvány már nem készülhetett el, a felvételek a fókban maradtak. Pontosbban a Hungaroton archívumában, ahonnan néhány évvel ezelőtt előkerült, néhány hasonló sorsra jutott társával egyetemben…
Tracklist:
01 – Fair Wind to You
02 – Loving You
03 – Program
04 – Oy-ty Toy-ty, Ping-pon
05 – Blowing in the Sea
06 – Quasimodo
07 – Pussy Dog
08 – Pussy Dog (cont.)
09 – Carnival
10 – Dolina
11 – The Chain-saw
12 – Something is Wrong
13 – Horror Song
14 – Bedtime Story
Thanks to Katanga, for this release!
https://zenekucko.com/bifawiyo
Ha kicsomagolásnál jelszót kér, írd be a Zenekucko szót a megfelelő helyre.
Találatok: 30