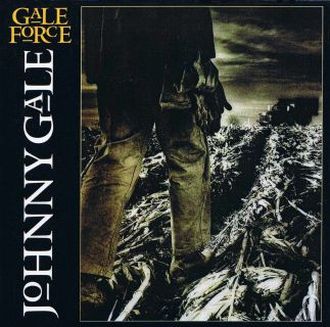 Johnny Gale (1969) amerikai énekes, gitáros, hangszerelő és producer a kilencvenes évektől az amerikai zenei élet egyik jelentős személyisége. Fenti minőségeiben többek között olyan előadók albumainak elkészítésében segédkezett, mint Cyndi Lauper, Aaron Carter, Joan Osborne, James Brown, Aaron Neville, Taj Mahal, The Byrds, Dave Mason, Meat Loaf, Van Morrison, és Iggy Pop.
Mindemellett több nagy kereskedelmi cég (Pepsi, Cambell's, Lipton, Nestlé és mások) producere is.
Szerencsére rengeteg munkája közben 1994-ben jutott ideje egy saját album, a Gale Force felvételeinek elkészítésére is.
Az album a Guitar Shop Magazine-tól azonnal megkapta az Év legjobb gitár lemeze (Best Guitar Record of 1994) címet.
Érdemes meghallgatni.
A számok:
1. Boom Boom
2. I'm Crying
3. Daddy Long Legs
4. Workin' on You
5. Cruel & Unusual Love
6. I'm Tore Down
7. Confused
8. Pretty Girls Everywhere
9. Can't Slow Down
10.Custom Made
https://zenekucko.com/01050
Találatok: 5