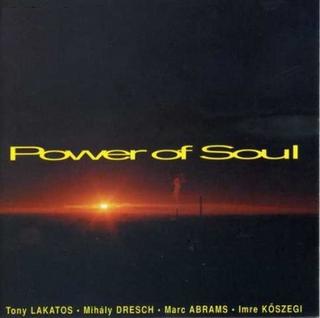 Kőszegi Imre a magyar jazz nagygenerációjának egyik kiemelkedő muzsikusa, a hazai és a nemzetközi jazzélet egyik legaktívabb résztvevője. A sokoldalú jazzdobos, nemcsak muzsikus és zeneszerző, hanem pedagógus is, emellett hosszú ideig a Magyar Jazz Szövetség elnöke volt. Sodró ritmusaival, vérbő tempójával hozza lázba a közönséget. Játékán a legnagyobb amerikai dobosok – Philly Joe Jones, Elvin Jones, Art Blakey, Tony Willliams, Jack DeJohnette – stílusjegyei érzékelhetők. Kőszegire a bebop és free swinging jazz volt nagy hatással, de zenei nyitottsága jellemezhető azzal is, hogy közreműködött számos jazz és popzenei felvétel elkészítésében. Időzítése pontos, zenéje pedig kimondhatatlanul gazdag.
Saját együttesein kívül megszámlálhatatlan külföldi és Magyar muzsikussal játszott és játszik együtt, muzsikált Szabados György free-jazz együttesétől a klasszikus szvinget játszó, Vukán György-Berkes Balázs-Kőszegi összeállítású Szuper Trión át a legendás Rákfogóig. Játszott Radics Bélával és Frank Zappával, a Tomsits, Pege, Babos alkotta Take Fourban.Továbbá, az Amerikában élt magyar gitárossal, Zoller Atillával és Szabó Gáborral, az osztrák szaxofonos Harry Sokallal és Fritz Power zongoristával, a német trombonossal, Albert Mangelsdorffal. Több mint 150 lemezen működött közre.
Lakatos Tony – szoprán és tenor szaxofon
Dresch Mihály – tenor szaxofon és basszus klarinét
Marc Abrams – nagybőgő
Kőszegi Imre – dob
Tracklist:
01 – Intro/Locomotion
02 – Softly as in a Morning Sunrise
03 – Jack's Groove
04 – Body and Soul
05 – Vintage
06 – Detour
07 – East of the Sin
Külön köszönet baljan-nak ezért a különleges lemezritkaságért és az eredeti feltöltésért!
https://zenekucko.com/kogroposo
Ha kicsomagolásnál jelszót kér, írd be a Zenekucko szót a megfelelő helyre.
Találatok: 33