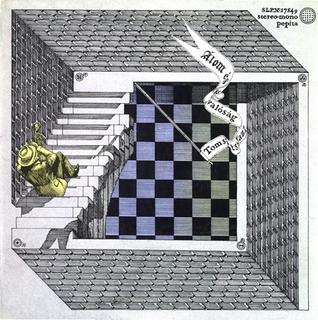 Tomsits Rudolf (Budapest, 1946. május 12. – Budapest, 2003. június 11.) trombitaművész, zeneszerző, főiskolai tanár, nemzetközi hírű magyar dzsessztrombitás. Trombitálni nyolcéves korában kezdett el az iskolai zenekarban, tizenévesen dixieland együttesekben játszott.
Zenei tanulmányait magánúton végezte Kelényi György és Keil Ernő növendékeként. Tizenhat éves korától hivatásos zenész. Még 1964-ben megalapította saját formációját, a kvartettben Vukán György (zongora), Berkes Balázs (bőgő) és Rosenberg Tamás (dob) szerepelt. Együttesével több európai országban vendégszerepelt, nagy sikert arattak többek között a montreux-i, a bledi, a bécsi, a palermói és a varsói fesztiválon. 1977-től 1980-ig szextettet irányított, majd 1980-tól 1992-ig a Jugoszláv Rádió és Televízió Szövetségénél dolgozott az újvidéki rádió big bandje vezetőjeként, karmesterként, zeneszerzőként, hangszerelőként és szólistaként. 1995-ben Babos Gyulával, Pege Aladárral és Kőszegi Imrével létrehozták a Take 4 együttest, mellyel három CD-t jelentettek meg. Élete utolsó időszakában hét éven keresztül irányította a Készenléti Rendőrség Zenekarát. Pedagógusként is aktív volt, 1994-től 1999-ig a Bartók Béla Zeneművészeti Szakközépiskola Jazz Tanszakának volt trombitatanára, később pedig két éven keresztül a Liszt Ferenc Zeneművészeti Főiskola docense. Emlékére 2008-ban az MR3-Bartók Rádió védnöksége alatt első ízben rendezték meg a Tomsits Rudolf Jazz Trombita Tehetségkutató Versenyt.
Tomsits Rudolf – trombita
Deseő Attila – szaxofon
Dés László – szaxofon
Büki Zoltán – trombita
Dandó Péter – basszusgitár
Babos Gyula – gitár
Kőszegi Imre – dob
Másik János – Fender-zongora
Presser Gábor – szintetizátor, Fender-zongora
Solti János – konga, ütőhangszerek
Szakcsi Lakatos Béla – Fender-zongora
Tracklist:
01 (A1) – Álom (Dream)
02 (A2) – Bye, Bye, Linda
03 (A3) – Egy esős nap hajnalán (The Dawn Of A Rainy Day)
04 (A4) – Zongorista kalapban (A Pianist With Hat)
05 (A5) – Falusi szamba (Village Samba)
06 (B1) – Vallomás (Confession)
07 (B2) – Andrea
08 (B3) – Latomás (Vision)
09 (B4) – Valóság (Reality)
Ripped by Zsuga
https://zenekucko.com/tojagalval
Ha kicsomagolásnál jelszót kér, írd be a Zenekucko szót a megfelelő helyre.
Találatok: 12