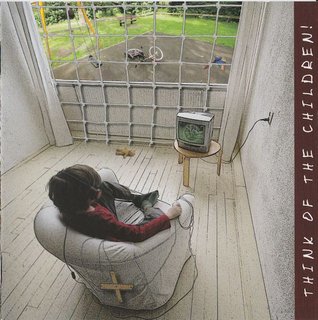 Az Also Eden 2005-ben alakult Angliában Huw Lloyd-Jones énekes és Ian Hodson billentyűs által. Hatással voltak rájuk a hagyományos progresszív rock zenék, mint a Genesis és a Yes, valamint a Porcupine Tree és a Flower Kings modernebb hangzása is.
Simon Rogers gitáros-énekes, Ralvin Thomas basszusgitáros és Mark Hall dobos csatlakozásával a zenekar hangzása fejlődni kezdett, ami a 2006-os About Time című kiadványban csúcsosodott ki. A zenekar 2007-ben személyi változásokon ment keresztül. Ezt követően jelent meg az It's Kind Of You To Ask, egy másik kiemelkedő neoprog album. Ez utóbbi Lloyd-Jones búcsúalbuma volt, akit Rich Harding váltott. Vele vették fel a Differences As Light EP-t, ami változást mutatott be a zenei stílusban: több teret biztosított a gitároknak és kevésbé hangsúlyos szerepet a billentyűknek.
Ugyanez vonatkozik negyedik lemezükre, a Think Of The Children!-re, ismét egy kiemelkedő albumot rögzítettek. Ez a koncepcióalbum hihetetlenül erős zenei csúcspontot épít fel. Ezt nagyon ügyesen csinálták, és olyan bandák befolyásolták zenéjüket, mint a Rush (Oversight és Cijfers), a Pink Floyd (Hiding In Plain Sight és The Greater Game), Galahad (Hiding In Plain Sight), Twelfth Night (Stealth), Marillion (1949, Stealth és Dream Without A Dream) valamint a Genesis (Think Of The Children! II). A főszerep leginkább Rogers-é, aki kiváló gitárszólókat játszik az egész albumon. Harding énekhangja néha úgy hangzik, mint Geddy Lee (Rush) vagy Steve Perry, a Journey egykori énekese. Ian Hodson billentyűsnek kisebb szerepe van, de Steve Dunn basszusgitárosból és az újonnan érkezett dobos Lee Nicholasból álló ritmusszekció igazán stabil, és erőteljes játékkal tartja össze a zenét. Ha van időd és türelmed meghallgatni a Think Of The Children-t!, egy nagyon élvezetes albumot fogsz felfedezni. Azok, akik szeretik az olyan kiemelkedő koncepcióalbumokat, mint a The Wall (Pink Floyd), a Brave (Marillion) vagy a Fact & Fiction (Twelfth Night), biztosan élvezni fogják az Also Eden 2011-es albumát is!
Rich Harding – ének
Simon Rogers – gitár
Ian Hodson – billentyűk
Steve Dunn – basszusgitár
Lee Nicholas – dob
közreműködik:
Vernon Harwood – szavalás (6)
Tracklist:
01 – Think Of The Children I
02 – Hiding In Plain Sight
03 – Oversight
04 – Cijfers
05 – The Greater Game
06 – Stealth
07 – Dream Without A Dream
08 – 1949
09 – Think Of The Children II
https://zenekucko.com/aletotchi
Találatok: 6